Channel Zero launches Rewind
The broadcaster's new specialty channel targets Generation Xers with classic movies from the '70s, '80s and '90s.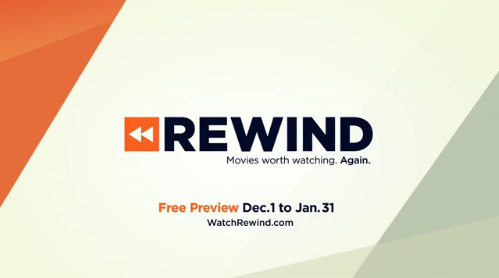 Channel Zero is dusting off the old VCR and videocassettes to take TV viewers back in time with its latest specialty offering, Rewind.
Much like the indie broadcaster's Silver Screen Classics features programming from the '30s to '60s, the new channel, which is aimed at Generation Xers, will feature classic films from the '70s, '80s and '90s.
To promote the launch, Channel Zero's in-house team is leveraging its broadcast assets, particularly CHCH.
Channel Zero is also relying on PR and live events, with the help of The iPR Group and Fresh Events, respectively, and digital through the Rewind website.
The channel will be available nationally through providers, such as Rogers and Shaw, and regionally through Bell Aliant, Cogeco, MTS and Videotron.
It will replace Movieola, which is transitioning to an online-only service.
Chris Fuoco, VP of sales and marketing, Channel Zero, tells MiC that traditional 15- to 30-second TV spots are available to advertisers on the channel.
He adds that they can also take advantage of opportunities on the Rewind website, and that there may be sponsorship opportunities on programming developed to accompany movie broadcasts in the future.
While the website is currently designed to be a guide to help viewers find their way to the channel, Fuoco says that it could also become a home for complementary content.
He says Rewind differs from other channels, because much like Silver Screen Classics, it caters exclusively to a specific age range.
"What we saw was this really nice gap for modern or more contemporary classic films, that's where Rewind will fill a void in the marketplace," he explains.
Rewind launches with a 60-day free trial Dec. 1