Sun Media to add a paywall
The digital hubs of the publisher's papers will introduce the Sun+ subscription service Dec. 4.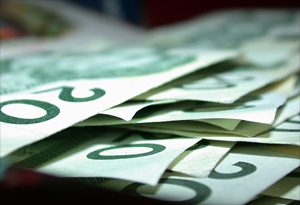 Sun Media announced Tuesday that it will be joining the list of Canadian news outlets, including the Globe and Mail, Toronto Star and Postmedia titles, that have recently introduced paywalls or premium services on their digital hubs.
Sun+, which will be launched on the websites for the Toronto, Calgary, Edmonton, Ottawa and Winnipeg Sun papers, will offer subscribers exclusive access to local news, columnists, live sports commentary, unlimited social sharing of Sun+ content, exclusive Sunshine Girl videos and a mobile app to unlock on-the-go content.
Regular users, meanwhile, will be able to access 20 premium articles per month before being asked to subscribe to Sun+. They'll also still have unlimited access to news highlights, hot topics, breaking news stories, bloggers and the daily Sunshine Girl photo.
"Digital content strategies are becoming increasingly common among Canadian media outlets," Eric Morrison, SVP of editorial, Sun Media, tells MiC.
"Fast, accurate news and professional journalism are a cornerstone of what we need in a society, and like all things that are worth doing well it comes with a price attached to it," he adds.
All current Sun print subscribers will receive a complimentary Sun+ subscription, which they can apply for online. Meanwhile new Sun+ subscribers will be offered an introductory rate of 99 cents per month for the first three months, after which they'll then pay the regular monthly fee of $5.99.
Journal de Montreal and Journal de Quebec, both Sun Media publications, launched their own pay services in September and according to a statement by Sun Media president and CEO, Karl Péladeau, have been well received by readers.
The Sun+ service kicks in Dec. 4.