Integration inspiration: US reality show imports
Lauren Richards and execs from MEC and MediaCom weigh in with potential activations on the Canadian versions of The Amazing Race and Big Brother.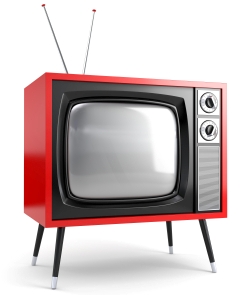 Canada is set to get an influx of new reality TV in 2013, with Canadian versions of US-based franchise hits Big Brother and The Amazing Race both set to hit the airwaves. Bell Media released news that it would bring The Amazing Race Canada to CTV in the summer of 2013 on Sunday, and earlier this year Shaw Media announced it would launch a Canadian version of CBS's Big Brother on Slice, bowing in the first six months of next year. Sponsorship opportunities are open for both shows.
Bringing these reality shows north opens the floodgates for sponsorships and product integrations, as Rogers Media proved with its partnerships for the inaugural version of The Bachelor Canada this fall. So, MiC asked Lauren Richards, communications consultant, Alastair Taylor, SVP, managing partner, strategy and insight, MEC Canada and Anthony Hello, director of content, MediaCom Canada, for their two cents on how to best integrate into the new Canadian versions of the US reality hits.
Lauren Richards: A Canadian version of The Amazing Race would be amazing opportunity for a challenger Canadian airline like Porter or WestJet to integrate themselves throughout the production. They have the cheekiness, the spirit to do so interestingly and in a way that would resonate with Canadians.
A social media aggregator that could accelerate their rate of adoption and create the social media power for the show would be interesting. Like a Pinterest or Instagram.  Or Bing search, to help enable the participants to succeed. The Canadian participants would need to engage and share their experiences when in waiting mode at airports or when travelling.
Definitely a very different appeal and opportunity for Big Brother vs The Amazing Race. Brand/client association with Big Brother needs to be carefully thought through given the nature of the content. But that still leaves lots of interesting opportunities.
Again, engagement in the social media space with this group and furthering involvement and engagement with the audience via virtual "houses" could be fascinating.
A company like Ikea or Target may be interested in fashioning the house and the players, with Target's dog Bullseye or a grumpy Swedish groundskeeper being part of the script.
A beer brand could have some fun with this opportunity, particularly a challenger brand, and create a bar and in-home party nights or experiences to build upon group gatherings of watching a show like this.

Alastair Taylor: I think that these sort of shows represent an excellent opportunity for advertisers to play in the branded content space but I think it's also important to challenge clients and planners to think about content a little differently.
Too often it is approached as an extension to advertising (which is somewhat fuelled by the way that vendors package up content with ad buys, and by planners thinking too much about paid media) and should in fact be thought about from an ownership perspective.
I think the opportunity for The Amazing Race Canada sits with travel, performance drinks and athletic wear, plus QSR.
Finally, I would love to see Trojan or Durex get involved with Big Brother Canada – it would be hilarious!
Anthony Hello: Great integrations make the content more entertaining, respect the format and advance the story.
As a born-and-bred New Brunswicker, I'd love a maple-themed episode on The Amazing Race Canada.  The "Roadblock" could see the contestants have to tap and transport sap from the maple trees in the fastest time, while the "Pit Stop" could have a local chef prepare a restorative meal of fiddleheads and salmon made with the maple products from the camp. Imagine the sweeping springtime wilderness scenes, down-home tonality, and drool-worthy food shots. Everyone would want to visit New Brunswick.
Lindsay Wilson, a content manager on my team from Picton, ON would choose a sports and recreational vehicle manufacturer for The Amazing Race Canada; can't you see the contestants travelling the Yukon by snowmobile, off-road ATV-ing on the trails of Nova Scotia, and jet skiing off the coast of Vancouver? Gorgeous and inviting proof-of-concept for those brands.
Big Brother Canada, for me, is all about CPG and home appliances – specifically quirky ones. You have a group of people trapped in an artificially enclosed space craving things to do, talk about, and potentially fight over. I'd love to see a Roomba with special powers in the house.