Walmart Canada launches a magazine with Rogers Media
The Walmart Live Better magazine will be distributed in-store, online and through an iPad app.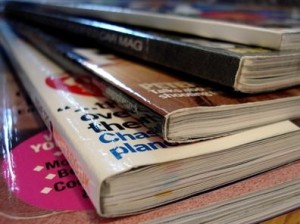 Walmart Canada is launching the Walmart Live Better magazine in partnership with Rogers Media. The first issue of the free magazine, which was created through a concept from Walmart's agency partners Mindshare Canada and JWT along with Rogers Media, will be on shelves in its stores across Canada in April 2013.
The magazine, which will have a circulation of one million copies, will also live online, on tablets and smartphones with content integration and single-sponsor opportunities available in each issue, according to a Rogers Media release on the launch.
Walmart Live Better magazine will be published six times a year and offer information and tips focused on food, home, beauty, health and fashion. The magazine will be launched first in English, with plans to include a French version by next year.
"This magazine makes a lot of sense for us," said Emma Fox, CMO, Walmart Canada, in the release. "Walmart Canada is a shopping destination for 89% of moms in Canada, and 20 million people visit our supercentres every month. Through the Walmart Live Better magazine we can share information that adds value for our customers."