Food Network Canada serves up winter schedule
The network brings 15 returning and three new series to its schedule, including Sugar Dome, Jamie Oliver's 15 Minute Meals and Gordon Ramsay's Ultimate Cookery Course.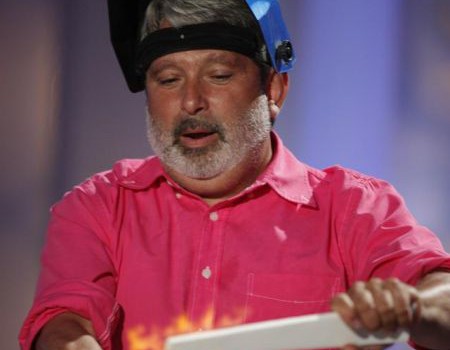 The Food Network Canada is adding to its winter schedule the usual returning shows, with a side of cooking lessons and competition.
Returning Canuck series include Chef Michael's Kitchen Mondays at 6 p.m. (starting Jan. 7); Bitchin' Kitchen with Nadia Giosia, Mondays at 7 p.m. (starting Jan. 7); Pitchin' In, featuring Canadian chef Lynn Crawford, Mondays at 11 p.m (starting Jan. 7); and another season of You Gotta Eat Here, Fridays at 9 p.m. (starting Feb. 15), which sees comedian John Catucci going across the country to find Canada's best comfort food.
New to the schedule are competition series Sugar Dome (pictured), in which food artist teams go to battle to create visually stunning food displays; Jamie's 15 Minute Meals, in which U.K. chef Jamie Oliver builds on his 30 Minute Meals show by creating two fast and healthy back-to-back meals; and Gordon Ramsay's Ultimate Cookery Course, in which episodes will focus on different themes and techniques that are essential for modern cooks, like roasting, baking and cooking with various spices. The series airs on Channel 4 in the U.K.
Other returning fan favourite include Barefoot Contessa, Iron Chef America, Chopped and Diners, Drive-ins and Dives.
Food Network Canada's winter schedule kicks off on the week of Dec. 31.
From Playback Daily