Jolly St. MiC: H&M gives gift of fashion
The Swedish clothing retailer has launched a multi-platform campaign that features a Twitter-based scavenger hunt.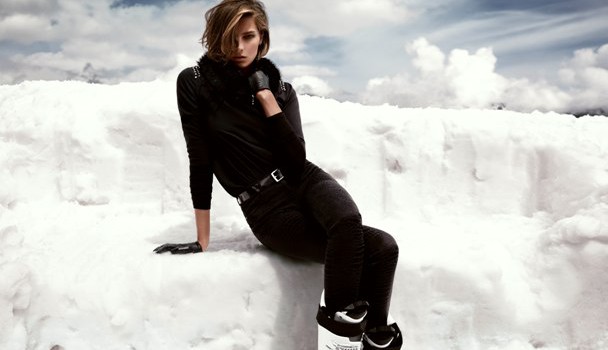 The holiday season is in full swing, and MiC is running a pun-derful series wrapping up the campaigns, parties and agency videos on offer over the next few weeks. Up to something festive? Send a  note to vmaloney@brunico.com.
H&M is looking to deck consumers' wardrobes with its latest holiday campaign, featuring a Twitter-based scavenger hunt.
Launched last year, the hunt makes use of the special hashtag "#HMGiftGiving," and offers clues about the locations of free in-store gifts at its major urban locations. This year, the hunt has expanded to the suburbs, and consumers are allowed to suggest some of the retail locations where gifts will appear.
With media by MediaCom and creative by the retailer's head office in Stockholm, Sweden, the holiday campaign, which primarily targets women aged 18 to 35, also features an in-store "Gift of the Week" promotion, as well as a traditional external campaign.
The broader campaign includes national TV spots, some of which feature Canadian model Daria Werbowy, print ads in Metro and LouLou, OOH on digital transit screens in Toronto, Vancouver and Montreal, as well as in malls, and digital ads on fashion and lifestyle sites.
H&M also sponsored MuchMusic's The Big Jingle, with on-site activations such as seat upgrades, special gifts and an H&M lounge.
Emily Scarlett, communications and press manager, H&M Canada, tells MiC that last year's Twitter "#HMGiftGiving" scavenger hunt saw the fashion retailer hand out 1,200 gifts in Toronto, Montreal, Calgary, Edmonton and Vancouver.
During the hunt, the brand added 1,000 followers on Twitter and chose to extend the promotion from Dec. 10 to 16 due to high consumer engagement.
"We want to have the message out there that H&M should be the number one destination when looking for the perfect gift for somebody," says Scarlett.
The "#HMGiftGiving" scavenger hunt runs until Dec. 16, while other elements of H&M's holiday campaign will end at various times throughout the month.