Kraft partners with TSN and RDS
The company has announced an exclusive media partnership for the Kraft Hockey Goes On program.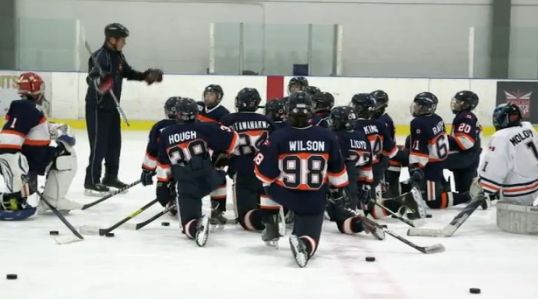 A day after the NHL cancelled regular season games through the end of December, Kraft has announced TSN and RDS as its exclusive media partners for the new Kraft Hockey Goes On program, the initiative which was announced earlier this fall to replace Kraft Hockeyville this year while the NHL is locked out.
The media partnership around the program officially kicks off on Jan. 5 during TSN and RDS's pre-game show leading into coverage of the IIHF World Hockey Junior Championship. Kraft Hockey Goes On will also be promoted during That's Hockey on TSN and Hockey 360 on RDS, and will be supported with multi-platform promotion across both channels.
"Our media partnership with Canada's leading specialty channels TSN and RDS is such a natural fit for Kraft Hockey Goes On, given their ongoing commitment to promote and celebrate minor hockey in Canada," said Jack Hewitt, VP of marketing insight and services, Kraft Canada, in a release.
Kraft Hockey Goes On is giving $1 million to Hockey Canada affiliated minor hockey associations across the country. The money is broken down to give the top five volunteers at his or her hockey association $100,000, with an additional 20 volunteers at their hockey association given $20,000 each and $100,000 going to Hockey Canada for Learn to Skate programs at the local level.