Making money on mobile and digital: study
All publishers say they will be activating on mobile devices by 2014, according to the AAM's third annual study on media innovation.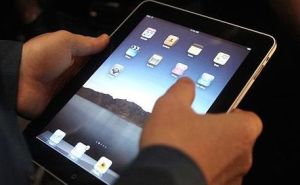 The Alliance for Audited Media (formerly the Audited Bureau of Circulations) in conjunction with Roslow Research has released its third annual survey on How Media Companies are Innovating and Investing in Cross-Platform Opportunities.
When the organization first did the study in 2009 the main focus was on developing strategies for the mobile market, now three years later that priority has shifted to making digital efforts profitable.
In 2009, 51% of respondents had a mobile presence, this year 90% said they have one and the remaining 10% said they plan to get there within the next year.
The AAM surveyed a total of 210 publishers across the US and Canada, with 58 coming from consumer magazines, 122 from newspapers, 24 from business titles and six from other platforms. Average age of the respondents was 47.7 and it was split with 124 males and 84 females answering the survey online between Oct. 8 and 26, 2012.
This year 22% of publishers responded that their smartphone and tablet apps/platforms are profitable and more than half expect their platforms to get to that point within the next two years.
More than three-quarters of respondents (77%) said mobile revenues need to come from both advertising and circulation, up from 52% in 2009. Less than half (44%) of respondents said that mobile represents up to 9% of advertising revenue and 56% saying that mobile brings in up to 9% of circulation revenue. They anticipate that number to grow, with 46% of publishers expecting mobile to represent at least 10% of their overall ad revenue by the end of 2014.
Demand for independent, third-party verification of mobile metrics is increasing, according to 67% of AAM publishers, with 66% saying it is in the industry's best interest to audit and verify digital content accessed by mobile devices and 62% responding that the publishing industry should disclose digital usage metrics including access rates and time spent.
Apple is the platform dominating the market, with 87% of respondent having iPad apps and 85% having iPhone apps, while 75% have an Android apps, 67% with Kindle apps and 57% with Nook apps. Publishers aren't offering just one app to its audience either, producing an average of 3.4 iPad and iPhone apps, 3 Kindle apps and 2.4 Nook apps.
The survey also asked publishers about website strategies. In 2009, paywalls were virtually nonexistent for newspaper publishers and this year 48% of respondents said they have a paywall. Metered paywalls are the most popular model being used, with 40% of publishers who have one using this method, where readers have access to a pre-determined amount of articles before payment is required on the site. A hard paywall is in use by 17% of publishers who have one, where users need to pay to read any content, 33% have a combination paywall which restricts access to premium content.
Despite expansions in mobile publishing, respondents are still sticking with their print titles, with less than 15% saying they have plans to reduce their print frequency and less than 3% saying their publication will only be produced digitally in the next five years.