2012 year in review: Sunni Boot
The ZenithOptimedia Canada CEO on her favourite creative of the year, and thoughts on where the media industry is headed in 2013.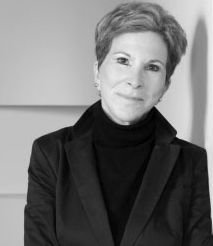 As the days of 2012 wind down, MiC has reached out to industry members who were involved in judging media award shows both domestically (Media Agency of the Year, MIAs) and abroad (Cannes) to ask their thoughts on the best work from the past year, as well as the biggest organizational shifts in the industry and trends moving into next year.
Today we have Sunni Boot, CEO, ZenithOptimedia Canada, weighing in on the best of the year and where the industry is headed. Also check out thoughts from OMD's Cathy Collier and Shane Cameron.
Creative execution of 2012:
Boot: Despite not liking the tactics, the sheer size of effort for the US election probably cannot be overlooked, with one billion dollars spent by each party. Both parties used targeting and retargeting to reach undecided voters – they knew who their loyal constituents were and ensured their vote and then knew enough about voters to customize messages. Obama's web strategy of actively blogging and building Twitter followers also allowed for quick real-time response.  Troubling of sorts is that both parties used targeting and re-targeting and yet they supposedly are the custodians of privacy.
Organizational media changes of the year:
Boot: Big data and the efforts to harness reports and act in real time, leveraging those insights to modify campaigns. We are doing this through our Performics division, a dedicated unit for search analytics and performance marketing.
Trends in the media industry moving into 2013:
Boot: Video…is everywhere, RTB, mobile wallets, app overload and tablet bonanza.