2012 year in review: Lauren Richards
The communications consultant lets MiC in on her pick for best of the year, and shares her thoughts on what's to come for 2013.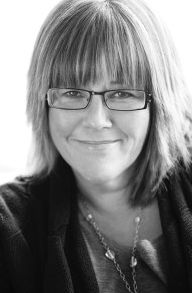 As the days of 2012 wind down, MiC has reached out to industry members who were involved in judging media award shows both domestically (Media Agency of the Year, MIAs) and abroad (Cannes) to ask their thoughts on the best work from the past year, as well as the biggest organizational shifts in the industry and trends moving into next year.
Today we have communications consultant Lauren Richards weighing in on the best of the year and where the industry is headed. Also check out thoughts from OMD's Cathy Collier and Shane Cameron and ZenithOptimedia's Sunni Boot.

Creative execution of 2012:
Richards: I have to say I have always admired Target as a marketer.
And I am going to use them as my prime example of communication I admired, even though I am a hugely patriotic Canadian and their presence scares me due to the pending impact they will have for Canadian retailers. And I am also calling them out because I am shocked and disappointed that more marketers haven't been inspired by their communication initiatives and followed along a more original path.
I've loved most of what they've done – from the exciting experiential events they've run in the U.S., like the New York skyscraper dance spectacular, to the amazing magazine innovation, to their simple, powerful creative messages and their ability to bring design to the masses on a day-in-and-day-out basis or for special limited editions.
They are always surprising and inspiring their customer base to return.
I find the power of "experiencing" a brand to be second to none when it's done extremely well, of course, and Target gets top marks. They most recently took a very cool red and white branded bus across the country, doing promotional tours with Canadian artists in 20 of the markets where they will launch in March of 2013.
They brought out content through these celebrities – like book readings from Gordon Pinsent in Halifax. How smart is that? Bringing a Canadian icon to the masses in a thoughtful way? Playing up their red and white with Canadian spirit and reaching out to Canadians and embracing them?
Their communication channels and content are so fun, fresh and thoughtful that they get tons of non-paid media and power-charge the very important word of mouth. Smart, fresh, bang-on.
Organizational media changes of the year:
Richards: I think most agencies are still grappling with integrating digital within their ranks. In order to develop sufficient expertise, most media agencies founded separate digital divisions and didn't realize that they were creating a monster. A monster that got paid much more than the other disciplines at similar experience levels, a monster that was in unbelievable demand, a monster that could do its own thing and didn't need to collaborate if it didn't feel like it because of its self-importance.  Bringing these divisions back into the fold has proved a little more daunting than most managers expected. It takes more time and leadership than they have to go around so it's been a slow and painful road with lots of bumps. Before venturing off into setting up the new shiny penny of divisional expertise, it's important that the appropriate time, attention and learning be given to have fully functional integrated teams in order for agencies to fully leverage consumer behaviour today.
Trends in the media industry moving into 2013:
Richards:  It will be interesting to watch the commercialization of content aggregators that have become sizeable consumer engagement platforms.
To quote the New York Times: "Traditional media organizations watched as others kidnapped their work, not only taking away content but, more and more, taking the audiences with them." I don't think paywalls are going to fix this problem.
Pinterest, Tumblr, Instagram, Flickr, Twitter, Newsflashr, RRSMeme, Tweetmeme, StumbleUpon, Reddit, Flipboard and thousands more are taking people away from other media options for a variety of reasons and we better integrate better and faster into the still untapped opportunity (and personally, I'd like to understand why the dropping of the letter "e" has become such a trend).
Consumers' desire for interactivity and connectivity has been crucial for to the success for some of these platforms – ease of finding information to suit our individual needs for others.
What most of them seem to have in common is that you find hours have disappeared into thin air while you consume or aggregate your content.