NHL Lockout: What the deal means for the CBC
The new labour deal between the NHL and its players means TV hockey ad revenue will once again be flowing into the pubcaster's coffers.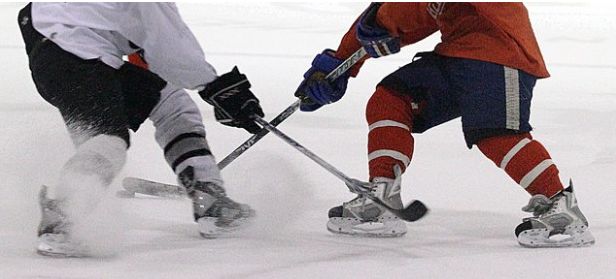 The end of the NHL lockout means the CBC can fill that hole in its winter schedule with much-needed ad revenue as live games return to Hockey Night in Canada.
"It's too early to know where we'll net out at this point, but we do know advertisers, like the fans, were anxious to start the 60th HNIC season," says Kirstine Stewart, EVP of English services at the CBC.
The hope will be a shortened 48- or 50-game NHL season will mitigate the impact of the coffer-draining players lockout on the CBC.
The new tentative collective bargaining agreement between the NHL and the NHL Player's Association is also a 10-year deal, with a mutual opt-out clause after eight years. The duration of the deal is similar to long-term agreements earlier negotiated for the NFL and the NBA.
So that portends labour peace around the major Canadian TV property for the CBC now, and possibly after its Hockey Night in Canada contract comes up for renewal in 2014.
Stewart didn't give details on the revenue  impact of the NHL lockout, which gave the CBC a double-whammy after recent deep government chops to its annual appropriation.
The CBC hasn't yet received a schedule for the shortened 2013 NHL season from the league headquarters. But NHL play is expected to return to Hockey Night in Canada on Jan. 19 after the league earlier scrapped all games to Jan. 14 during the labor dispute.
The CBC had some production savings during the first half of the season, especially through freelancers not required to fill satellite trucks outside arenas and work cameras during games. However, producing the Saturday night double-header is expensive and the pubcaster depends heavily on hockey-related ad revenue to drive its programming needs.
The resumed flow of hockey ad money will be especially useful to the CBC during the upcoming Stanley Cup playoff and championship rounds, where the pubcaster is first in line to choose which team match-ups it wants to air, followed by TSN and then Sportsnet.
"We're very happy to see that both sides came to a deal and that the NHL is coming back to CBC," Stewart said. "Canadians have missed their hockey and we're looking forward to starting the 60th season of HNIC as soon as the NHL teams and their players are ready."
The NHL lockout resolution also brought relief to TSN and regional broadcaster Sportsnet, which also show NHL games, and American NHL TV rights holder NBC. TSN and Sportsnet offered blanket coverage of the new CBA agreement Sunday as they also look forward to resumed NHL play on their channels.
From Playback Daily