CTV's Super Bowl, NFL playoff telecasts to hit the web
An exclusive deal with the NFL will see Bell Media live stream the events on CTV.ca. as the media group's multi-platform strategy continues to evolve.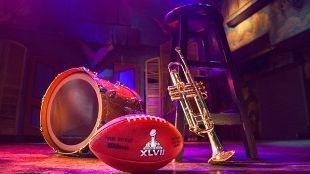 The next step in Bell Media's unfolding multi-platform strategy is for the first time seeing CTV.ca live stream the Super Bowl and the NFL playoff games.
The CTV.ca streaming will leverage CTV's conventional TV feed of the NFL games, with the same Canadian network commercials, to secure added online ad revenue for Bell Media.
"CTV is thrilled to give football fans another way to experience the Super Bowl and NFL Playoffs," said Phil King, president, CTV programming and sports, in a statement.
"This complementary coverage ensures Canadians won't miss a second of the action," he added.
The CTV.ca streaming will also counter illegitimate websites that already offer Canadian users a CBS feed of the Super Bowl. So doing a deal with the NFL offers Canadian online users a quality option they'd be hard-pressed to pass up.
The Super Bowl and playoff games will also be available to mobile subscribers via Bell Mobile TV.
CTV is following the lead of CBS, which started live streaming the Super Bowl in 2012.
Photo via NFL.com – Superbowl XLVII in New Orleans