Lowe Roche ups the integrated ante
CEO Monica Ruffo speaks to why the agency appointed Richard Fofana as the new VP planning and integrated strategy.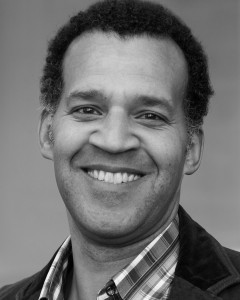 The task was trying, but Lowe Roche has finally found the right fit for its newly created position of VP planning and integrated strategy, says Monica Ruffo, CEO at the agency. Richard Fofana arrived at the agency on Wednesday to take on the role, and will lead a team of three planners, overseeing all aspects of digital and social strategy across Lowe Roche client accounts.
"He has a very unique background," she says. Fofana has occupied roles on the agency side, where he worked as strategic planning director at Publicis and director of communications planning at ZenithOptimedia as well as on the client side, leading research and strategy at brands Molson Coors and Kraft.
"He has a sort of 360 view of planning," adds Ruffo. "Lowe Roche is completely integrated and we were really looking for someone who could take over all of the department facets of strategy and planning."
"It's a lot more difficult than one would think to find someone that has the breadth of experience to do that," she adds, noting that this is the first time the agency has hired someone with extensive background in media. Soon, Lowe Roche will add another role to the planning department, she says. "But [Fofana] will have to figure out what that profile is, it might be a strategist, but he will decide what's best, given the mix of people that we already have," she adds.
The hire is but one of many movements toward an embrace of integrated thinking and innovation at the agency, notes Ruffo. "We're launching in the next few weeks an [internal] training program," she explains. "The dream is for us to become a teaching agency, where you come to Lowe Roche and you can learn both formally and informally, it becomes a part of the culture where you're taught all of the disciplines regardless of your background and become completely integrated in your thinking."