Corus takes over operations of iVillage Canada
The media co has deepened its partnership with NBCUniversal and will rep the ad inventory for the network of women's lifestyle sites.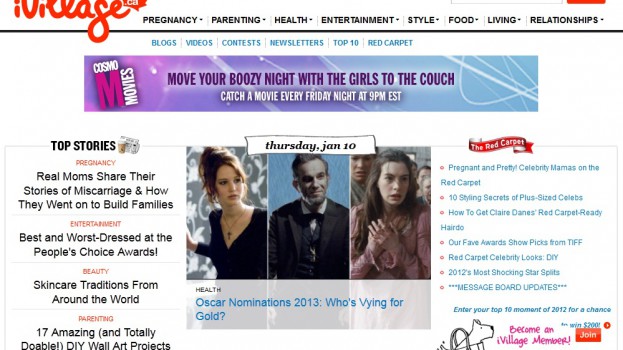 Corus Entertainment announced Wednesday a new initiative in its longstanding partnership with NBCUniversal that will see it take control of operations and represent the ad inventory for iVillage Canada and its network of women's lifestyle sites, including Astrology.com and Gardenweb.com.
Launched in Canada in 2011, iVillage Canada was previously operated and represented by Rogers Media.
Christina Litz, VP, digital content and engagement, Corus Entertainment, tells MiC that the media co, which already reaches women aged 18 to 54 through TV channels such as CosmoTV, W Network and OWN, and digital assets like Mommyish.com, saw the partnership as an opportunity to broaden its digital content and ad offerings targeted specifically at women.
On the content side, Litz says that there will be an increasing emphasis on video. Corus will also be leveraging popular W Network personalities, including Majumder's Manor's Shaun Majumder and Shelby Fenner, Candice Tells All's Candice Olson and Property Brothers' Drew and Jonathan Scott to act as guest editors for iVillage starting in February.
While Corus will offer an array of traditional digital ad units, Litz says iVillage will also offer brands new opportunities for content integration, sponsorships and advertorial content across its network of sites.
This weekend, for instance, Litz says iVillage will launch its coverage around the "red carpet" for awards season and is looking to work with advertisers on opportunities surrounding this theme.