Blog: Mindshare's Heather Dawson on her first trip to CES
The digital director takes MiC through her first trip to the Las Vegas-based show.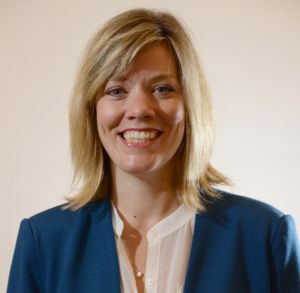 Heather Dawson is a digital director at Mindshare Canada. She's blogging her first trip to the Consumer Electronics Show in Las Vegas for MiC.
When I saw Mindshare's global digital strategist eagerly waiting in line with presidents and CMOs to get into yet another huge event, it dawned on me why the media/advertising industry is so important to the Consumer Electronics Show (CES). The show features the gadgets and new technologies that may become part of our lives.
Consumers will be the ones to decide how many gadgets they want in their lives. Every brand cares. Every manufacturer cares. Every service business cares. Media agencies are positioned in the middle of the chain so it falls on us to make sense of the implications.
Well that seems obvious now but four days ago I had no idea how overwhelming that thought would be. The deals we sign next year will be delivering content on systems that barely exist right now. It's advertising that takes its understanding of consumer behavior and both and predicts dictates the market viability of many tech ideas making real money.
Mindshare brought 60 employees and clients to witness it all in person, through seminars, panels, expert tours, not-so-expert tours, insider information, speculation and confusion. What will become part of our lives?  And what will that mean for brands?
Why do people want a 5.5 inch tablet phone (affectionately called a "Phablet")? It's not really the item that matters – it's not even supposed to sell right away. It simply a sign that our expectations of convergence have been raised to the max. And seeing all this gadgetry has definitely raised mine. The what-ifs have become real. Computer chips in everything capable of processing whatever we need. Real-time graphs of health metrics during the day – no problem, thanks to FitBit. Slow down and chew your food thanks to a buzz and flash warning from HappiFork.
To satisfy the ever-increasing technology demands and the ever-decreasing size of the devices that deliver it, more processing will have to take place in the cloud. In order to have heavy data computing delivered light and fast to a gadget, we will continue to have to make privacy concessions:  location, identity, product preferences, etc.  That's where brands come in, getting closer to consumer needs and adding value to solve little daily problems.
Be ready to expect connectivity in everything. Your watch is connected to your home heating. Your phone is connected to your TV. Your fridge is connected to your diet plan. And your car drives itself to the nearest parking spot. All that connectivity will simultaneously generate convenience and responsibility.  With the increasing power at our fingertips comes the need to stay in control of all of it…and to make sure we disconnect every so often as well.
This visit to CES has revealed the gadget-hound within me that I never knew existed.  I know not every prototype will become an integral part of my life, but it is interesting to see how technology answers our unarticulated needs and predicts our collective behavior.  It's exciting to see how these items will change the day job of a media planner and the opportunities for advertisers to make connections.
In Las Vegas, within the CES sea of gadgets and thousands of layers hedging their bets, one sure thing stands clear:  never before has the media/advertising industry been as needed as it is in today's media-scattered, tech-saturated world.