Lauren Richards launches Pollin8
She tells MiC about the official launch of her consultancy and its plans for growth.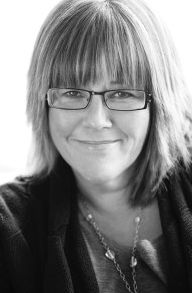 Lauren Richards has announced the launch of her communications consultancy, Pollin8.
Richards, who has held the CEO position at Starcom MediaVest Group and Media Experts, tells MiC the company name comes from the notion she has spent much of her career fertilizing the ground for others to connect. She has been working as an independent consultant for a year, most recently with clients like TC Media and the Canadian Association of Radio Broadcasters.
"I started to think about what I have been doing and what I want to be doing and so much of it was based on connecting and connecting people and connecting products, but in a way that was more interesting and engaging and stood out," she says.
The company will offer consulting services such as media agency search selection, which she says is typically done by U.S.-based firms in the Canadian market.
Richards says the company is launching with herself and a couple part-time staff, pulling in independent operators as need be. But she adds there are plans to grow the company to between 12 and 20 people down the line.
"There are great people out there who would want to join an entrepreneurial organization that is about thinking where you can create your own environment," she says.