The 70th annual Golden Globe Awards bring in top ratings
Hosted by Amy Poehler and Tina Fey, the Sunday night edition of the awards show was the most watched in Canadian history.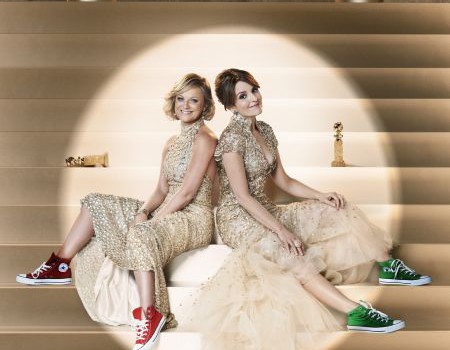 The ratings are in for Sunday night's broadcast of the 70th Annual Golden Globe Awards, with the show bringing in its highest number of viewers in Canadian history. According to BBM Canada numbers provided by Bell Media, 3.4 million tuned into the broadcast on CTV.
Hosted by Amy Poehler and Tina Fey, ratings for the awards show were up 23% over last year with females aged 18 to 49, and up 28% with women 25 to 54. Audiences were also up overall versus last year, jumping 24% with Canadians aged 18 to 34 and 18% in the 18 to 49 demographic.
Viewers of the three-hour broadcast peaked at 10:04 p.m. when Jodie Foster was accepting her Cecil B. DeMille Award, with 4.3 million people tuning in for her speech.
Photo: Courtesy of Bell Media