Cirque du Soleil to cut 400 jobs worldwide
The job losses follow the Quebec-based entertainment giant cutting five live shows in the last year and launching a content production arm with Bell Media.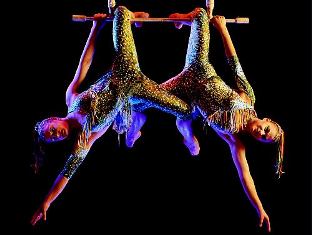 Cirque du Soleil, which has pacted with Bell Media to launch Cirque du Soleil Media, is cutting 400 jobs as it restructures.
The global entertainment giant, based in Montreal, said increased production costs and a global economic downturn was to blame for current unprofitability and job losses.
Most of the job cuts from among a 5,000-strong workforce worldwide at Cirque du Soleil will come from the Montreal headquarters.
The first round of layoffs will start at the end of January, and continue through March.
Cirque du Soleil, which began as a circus troupe on the streets of Montreal in 1984, and in recent years has moved into live permanent shows in Las Vegas and elsewhere internationally, has closed five shows in the last year.
That includes Iris in Los Angeles, to shutter at the end of the week after lackluster ticket sales, and Viva Elvis in Las Vegas, which got mixed reviews.
Cirque du Soleil spokeswoman Renee-Claude Menard on Wednesday told reporters in Montreal that the company needed to cut operating expenses "to better reflect a new reality of production and distribution for our 19 shows currently running."
Menard added that new live shows will replace those that have closed.
Besides its live entertainment shows, Cirque du Soleil in December 2012 unveiled a joint venture, Cirque du Soleil Media, with Bell Media to develop content for TV, film, digital and gaming platforms based around the values of the Quebec-based entertainment company.
From Playback Daily