Pattison Outdoor named official OOH supplier for 2015 Pan Am Games
The company will offer billboards and transit ad space at the national level, with an emphasis on Toronto.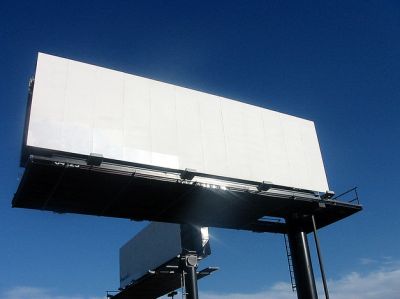 TO2015, the organizing committee for the 2015 Pan and Parapan Am Games in Toronto, has named Pattison Outdoor Advertising the official out-of-home advertising supplier for the Games.
Pattison will supply its national OOH assets, including traditional and digital billboards, interior and exterior transit ad space, street level ad space, and office tower and mall ad space, with a focus on reaching consumers in the greater Toronto area.
Katherine Henderson, SVP, marketing and revenue, TO2015 tells MiC Pattison was a good fit for the Games due to its national and regional networks of assets, as well as its prior experience with large-scale cultural events, which includes being one of the OOH suppliers for the Vancouver 2010 games.
Pattison's assets will be used to promote Games' tickets, merchandise and related cultural events, as well as the Games' mascot, which is being designed by children as part of the Toronto 2015 Mascot Creation Challenge.
The challenge invites groups of kids to enter online at the TO2015 mascot website. The groups behind the top six designs will work with professional illustrators to bring their designs to life, with the top design being selected by online voting through spring.
The winning mascot design will be unveiled Aug. 7 and act as the official Games ambassador, touring schools and communities across the country and appearing on all Games-related merchandise.
The addition of Pattison follows December's announcement of Fuse Marketing Group Inc. as the official supplier of web and social media development and management.
Other sponsors signed on to the games include lead sponsor CIBC and premier partners Chevrolet and CISCO. As lead sponsor, CIBC will receive the largest portion of the Games' marketing assets, which include field-of-play signage and exclusivity in certain sports. Meanwhile, Chevrolet will act as official vehicle of the Games and supply a 1,000 vehicle fleet, and CISCO will be the Games' official information and communications technology provider, supplying a network of video and Wi-Fi services.
The Toronto Star will be the official print and online media supplier, while the CBC is the Games' official broadcaster.
Henderson says ads for the Games will roll out across Pattison's assets to coincide with key events leading up to the games, including the voting phase of the Mascot Creation Challenge, the beginning of the torch relay and the launch of ticket and merchandise sales.
The Pan Am Games are set to take place in the GTA Jul. 10 to 26, 2015, with the Parapan Am Games following from Aug. 7 to 14.