Sun TV asks CRTC for mandatory carriage
The Quebecor-owned network is citing financially unstable conditions and declining distribution as reasons for its request to be carried on all analog and digital basic service, for a proposed monthly 18-cent fee.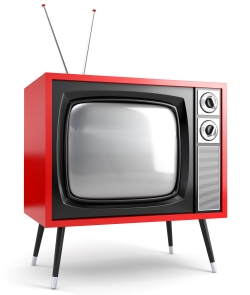 Citing financially unsustainable conditions, TVA Group Inc. and Sun Media Corporation on Monday asked the CRTC for mandatory distribution of their English-language specialty national news service Sun TV News.
The Quebecor-owned network in the filing said that it had initially requested mandatory distribution for Sun News when the network launched in 2010, arguing that its reach doesn't compare to that of rival news services.
"Sun News is distributed like a third-rate foreign news service – available in only 4 out or 10 households with major BDUs like Telus and MTS not even offering it. This situation is unsustainable," the application stated.
The network said its distribution has declined since launch, adding that Rogers' decision to move the network from channel 15 to channel 142 "had a particularly negative impact."
"The current distribution agreements Sun News has with cable and satellite providers are inadequate to support the channel, both in terms of price and penetration rate (only offered in 4 out of 10 households). Additionally, the distribution challenges also negatively impact advertising revenues. As a result we project an operating loss of $17 million in 2012, with further losses going forward. This is clearly unsustainable," the company said in its filing.
Sun News proposed a monthly BDU carriage fee of 18 cents compared to CBC News Network's monthly 63 cents per customer) and mandatory distribution on all analog and digital basic service in Canada until Dec. 31.
It also requested lower dial placement than other American and foreign news channels that reach Canadian households.
"Should the cable and satellite providers choose to pass the full cost of Sun News to their customers, the financial impact on the basic service would be negligible – only $2.16/year per household." The application stated.
The network projects that it would not achieve a positive net income until 2020 (year seven), and generate a modest operating margin by year five.
The CRTC is accepting comments and interventions until Feb. 20, 2013. The regulator will begin a hearing on April 23 to consider applications for mandatory carriage.
From Playback Daily