Budweiser lights up the Super Bowl
The brand launched a new campaign last night, selling Wi-Fi-enabled hockey goal lights to Canadians.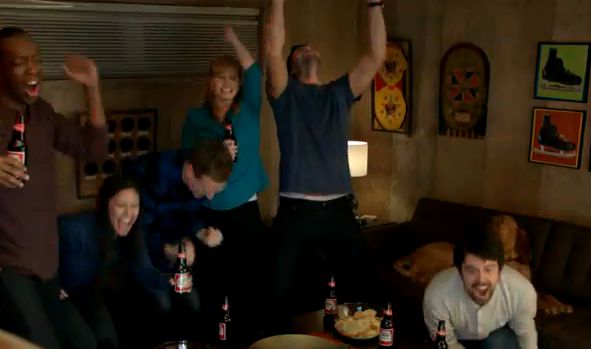 Budweiser is making watching NHL hockey games at home a little bit more like an arena experience with its latest launch, the Budweiser Red Light, a new portable Wi-Fi-connected goal light that goes off (with lights and sound) whenever your team of choice scores.
Launched last night with a 60-second spot during the Super Bowl, the product, which is selling for $149 through Budweiser.ca is already sold-out of its first shipment, Alexis Smith, assistant brand manager, Budweiser at Labatt Breweries of Canada, tells MiC.
Smith says the idea for the product, with campaign media from UM and creative from Anomaly, came as an extension of the brand's Super Bowl spot last year, "Flash Fans" where it surprised local recreation league hockey teams with the big league treatment.
"We wanted to make sure that we found a way to elevate that experience and take it to another level," she says. "With a lot of research and exploring we created the Budweiser Red Light so we can give fans the heightened experience and energy, the in-arena experience in their home every time their favourite city scores a goal."
Fans who order a Red Light connect it to the game through the Budweiser Red Light app, available for iPhone and Android, and select their team or teams of choice. The light can also be programmed to sound a warning five minutes to game time, adds Smith.
The campaign also introduces Ron Kovacs, a new hockey-obsessed character for Budweiser, to Canadians. Smith says fans can follow Kovacs through Twitter @BudRedLights and on the brand's Facebook page, adding that he will be making some installations of the Bud Red Light around the Greater Toronto Area throughout the hockey season.
Smith says Budweiser will continue to produce new work with the Red Light as the focal point in the coming weeks and months.