Hunger Games ad unit nabs AOL Devil award
The digital campaign by the Alliance Films team was presented the first-ever award on Jan. 28 at the CASSIES.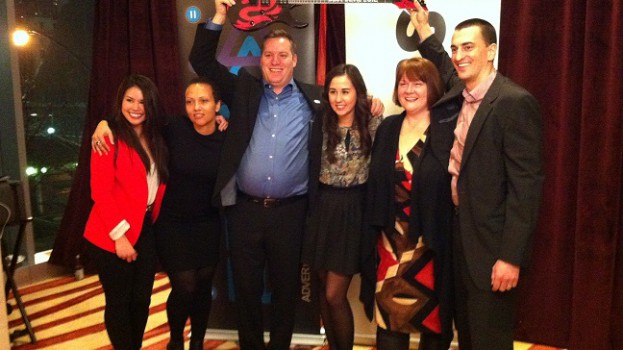 While AutoTrader and DDB were busy taking home the big prize Jan. 28 at the CASSIES, AOL Canada handed out its first ever AOL Devil Award to eOne's Alliance Films team for its ad unit, which promoted the March 2012 release of The Hunger Games.
The ad unit used AOL's Project Devil platform and featured a photo gallery, a trailer and a showtime locator application that also allowed consumers to purchase tickets. It ran across AOL Canada's homepage, the Huffington Post homepage, and AOL Canada's network of entertainment sites.
The prize was awarded based on the results from a contest, which allowed people to vote for their favourite executions. Voting opened with the October launch of the Project Devil 2 platform and was promoted through an interactive ad in strategy as well as through social media.
While the execution for The Hunger Games won with 1,187 votes, Dyson's digital slim execution came in second with 813 votes, and HP's execution for the Pavillion dv6t rounded out the top three with 330 votes.
Leanne Gibson, director, ad products and business operations, AOL Canada, tells MiC that the Alliance team chose the Project Devil platform due to its long-standing relationship with AOL. Indeed, the two have paired on other Project Devil executions, activations at the 2011 Toronto International Film Festival surrounding The Ides of March, and a partnership on AOL's Moviefone movie hub to screen Alliance's movie trailers.
Photo: The Alliance team is presented with its AOL Devil Award.