Molson brings it home
The brand has launched a new campaign, which has people around the world touting the merits of Canadians.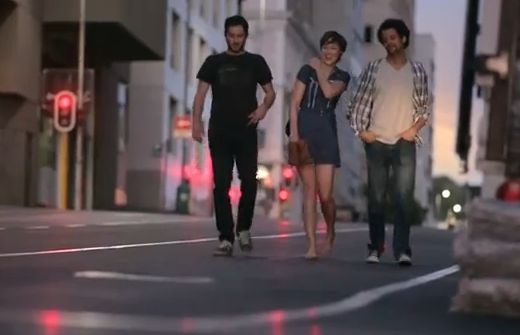 Molson Coors Canada has launched a new campaign for Molson Canadian that builds on the "Made in Canada" positioning the brand first introduced during the 2010 Vancouver Winter Olympics.
With media by Mediaedge and creative from Rethink, the campaign called "The Canadians" was inspired by the reaction people from around the world have at the Cannes Festival of Creativity when you tell them you're from Canada, Aaron Starkman, partner, creative director, Rethink, tells MiC.
"In Cannes and everywhere else Canadians seem to have a reputation for going out and enjoying themselves and word travels fast," he says. "We have that reputation. It is in our DNA not to brag about ourselves or pump ourselves up, but when other people brag about our virtues we seem to be more than okay with it."
The spot puts the target demographic Molson Canadian drinker, which is legal drinking age to 29, in the centre of the ad, having people around the world describe the experiences they have had out with Canucks.
"What's different about this campaign is that it's an evolution of our "Made in Canada" strategy, it works off the insight of how Canadians are perceived around the world," says Dave Bigioni, senior director, marketing at Molson Coors Canada. "I think Canadians are proud of how we are perceived on a world stage. As we travel one of the things we believe is the further away from home we get the more at home we become."
The campaign launched with a 90-second YouTube video on Super Bowl Sunday, and will be followed up with 60-, 30- and 15-second TV and digital spots running from Feb. 11 to May 12.
Bigioni says the brand is buying TV spots around hockey and top rated programming, but notes it is also focusing heavily on YouTube pre-roll, looking at video overall across screens rather than just TV shows.
In addition to the TV and digital video spots, the campaign includes a chance for Canadians to tell the brand how they have left their mark on the world by tagging photos on Instagram with the hashtag #MolsonCanadian or entering at a series of bar activations across Canada where a team from Molson will ask people to submit their stories. A group of winners will be chosen by the brand to go on a long weekend trip to Dublin later this year.
"One of our strategies as we go into 2013 is to engage drinkers in a stronger way than just through advertising," says Bigioni. "We are looking at broadcast or video for the reach and to bring that emotional connection, but I think what is important to us is that we are also engaging with drinkers by asking them to tell us how they have made their mark on the world and inviting them to come with us to do it again."