Super Bowl tops six million viewers on CTV
The ratings rundown, and media weigh-in from MediaCom and Rocket XL on what brands won when the lights went out on Sunday.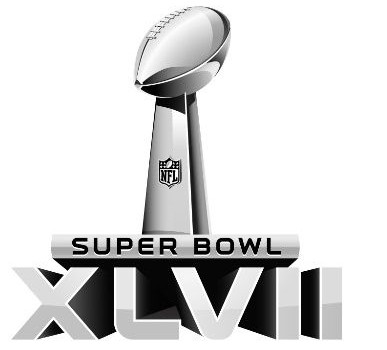 Sunday night's Super Bowl brought in a total audience of 7.33 million combined viewers on CTV and RDS, with 6.6 million on CTV and 763,000 on RDS, according to overnight data from BBM Canada provided by Bell Media. Numbers weren't high enough to beat last year's record-breaking Super Bowl in Canada, which saw over eight million combined viewers on CTV and RDS.
Ratings for Sunday's Super Bowl peaked during the Pepsi Super Bowl XLVII Halftime Show when Beyonce hit the stage, topping out at a combined 9.4 million on CTV and RDS.
Apart from the Destiny's Child reunion and Baltimore Ravens win, the other big story from the game was the half hour delay at the start of the third quarter, when the power went down at the Superdome. Brands, including Oreo, Tide, Jim Beam and Volkswagen took to social media to get in on the buzz, and MiC asked Ian Barr, VP and general manager, Rocket XL and Mike Power, SVP, strategy and innovation, MediaCom, which companies did the best job during the power outage.
Who did the best reactionary ad to the Super Bowl blackout that you have seen?
Barr: Hands down, Oreo delivered the best blackout response. It's perfectly aligned with the brand's "Daily Twist" approach that identifies with culturally relevant moments in time. It's very easy to go off brand in an attempt to get a quick response or laugh from your audience because you know you have to capitalize while the opportunity's fresh. Overall, Oreo did a great job of leveraging the Super Bowl TV spot to launch a longer lasting campaign (cookie vs. creme) that will further fuel relevance that fits its master brand strategy and "always on" approach.
Power: I say Volkswagen, and not because they are a client, but because the brand-sell campaign leant itself beautifully to the stress-inducing effect the blackout was having on the game – "Don't worry, Be happy!" I also loved the Oreo spot and the tweet "You can still dunk in the dark" was a great response to the situation and tied in with the comforting way consumers relate to the iconic Oreo cookie.
What makes spots like these effective?
Barr: When you think about it, some of those Super Bowl activations were a year in the making, and we're discussing content that was created on a whim because it was clever, timely and relevant. While they don't replace your campaign, they're an important part of remaining topical when you're not in market with a mass initiative.
Power: Timely Relevance!  The move from talking at people to talking with them. Marketers and agencies who run their brand the way you would a newsroom or a political campaign: always on, always responsive.