Public Safety Canada cracks down on cybercrime
The government organization is using infographics and media partnerships with Bell Media and Astral to educate Canadians about online dangers.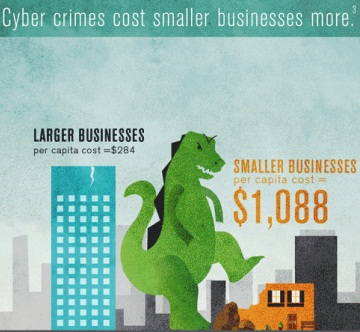 To coincide with Safer Internet Day on Feb. 5, Public Safety Canada released a series of infographics to educate Canadians about the dangers of cybercrime, including identity theft, credit card fraud and phishing scams.
Targeted at adults over the age of 18, the infographics are part of a broader campaign that features a strategic media partnership with Bell Media and Astral Media and creative by Manifest Communications.
While the infographics will be available at the Get Cyber Safe website, the campaign will see spots integrated into Bell Media's TV properties, including The Marilyn Denis Show and Canada AM, as well as across Bell's radio and online properties. Meanwhile, ads will be integrated into Astral's TV properties in French markets, including La Revanche des Nerdz, and across its radio and online properties as well. In addition, the campaign is using OOH transit ads featuring spokesperson Amber Mac, co-host of BNN's App Central, to help spread the message.
Debra Sharp, digital director, Manifest Communications, tells MiC that the use of online infographics allows Public Safety Canada to feed more targeted, shareable information to internet users where the danger exists, while the addition of integrated TV and radio spots with Bell and Astral offers an opportunity for broader reach.
The campaign will be in market until April, at which time, Sharp says, Public Safety Canada will continue into the third year of its cybersafety initiative.