Contempo Media acquires S/Style & Fashion
The acquisition of the GD&C publication marks the brand's first foray into women's lifestyle and luxury magazines.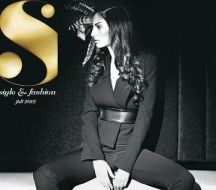 Toronto-based Contempo Media announced Wednesday the acquisition of S/Style & Fashion and M/Men of Style magazines from Geoffrey Dawe's GD&C.
The move means an expansion of Contempo's portfolio of male-targeted publications, which includes Sharp for Men, that reach a core demo of affluent 25- to 54-year-old guys, but also marks the publisher's first foray into women's lifestyle and luxury magazines, allowing it to reach affluent women aged 25 to 54 as well.
"It was a natural extension for us. We're already well known to the sector and most of the advertisers in the premium and luxury market. Many of the advertisers we work with work both on the men's and women's sides, so we have a lot of established relationships we can extend with a women's title," John McGouran, president and publisher, Contempo Media, tells MiC.
He adds that the acquisition means that advertisers can use Contempo's ad platform, which will continue to include print ads, digital banners and pre-roll, and promotional events, to reach all of their target consumers.
McGouran says that Contempo is bringing its resources to the table to transform S/Style & Fashion from a bi-annual publication to a quarterly by 2014, but that most of the editorial changes will be left to new editor Rita Silvan, former editor-in-chief of Elle Canada, who is coming to the company from Bell Media's The Loop, where she was a weekly op-ed columnist. Silvan is replacing former editor Karen Von Hahn.
The publication, which has a circulation of 105,000, will continue to be mostly free, with a small percentage of revenue coming from newsstand sales, single copy sales and subscriptions. McGouran says Contempo will use a targeted circulation strategy, which includes sending copies to Canadians who are subscribed to publications such as the New York Times.
According to McGouran, most of the S/Style & Fashion team will remain intact, with Geoffrey Dawe staying on as publisher, but also taking on the role of managing director of integrated publishing for Contempo. Additionally, Contempo will look to build the S/Style & Fashion team, adding more permanent and freelance positions at the editorial level.