Jack FM uncovers its new sound
The Rogers-owned radio station is using a TV campaign to showcase its variety of more current popular music.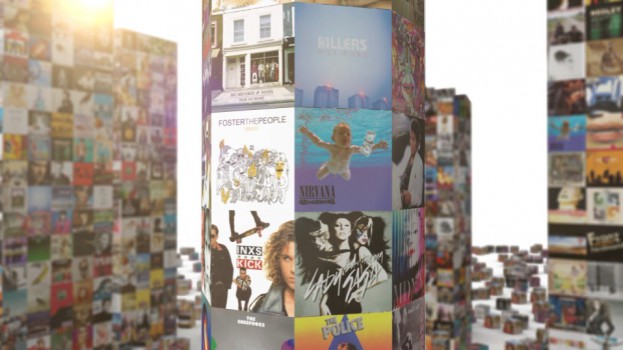 Jack FM is introducing listeners to its new image and more modern sound with a new campaign in B.C. and Alberta.
Targeting adults aged 25 to 45, the TV-only campaign was conceived in-house by the Rogers Radio team, with creative executed by Loopmedia's Toronto office.
The TV spot, which is airing across Rogers' conventional and specialty properties such as City and Omni, depicts a wide variety of album covers from popular artists that shift to build large 3D structures resembling tall buildings. The covers eventually explode, introducing the station's logo.
Greg Stevens, director of imaging, Rogers Radio, tells MiC that the execution offered the best opportunity to showcase the diversity of the station's offerings.
"TV is the optimum way to showcase a radio product, because it's the only way you can convey sonically what the station sounds like. Driving by a billboard or opening a newspaper you're not going to get an idea of what a radio station sounds like," he explains.
He says that the campaign is, in part, a rebrand for the radio station, which has transitioned from playing classic hits to include current, popular music from artists such as Adele and Coldplay.
Stevens says there is currently no end date for the campaign, and that the aim is to broaden the TV media buy, roll the campaign out across Rogers' digital properties and on YouTube and Facebook, and introduce out of home ads as the budget allows.
He adds that an execution has also been designed for London-based radio station Bob FM, and will likely launch there in the near future.