Sportsnet inks broadcast rights deal with Canucks
The sports specialty brand will maintain exclusive regional broadcast rights to the team's games and content through the 2022-2023 NHL season.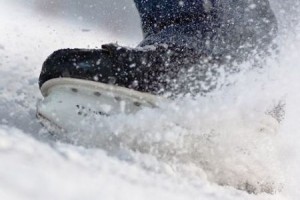 Sportsnet has announced a ten-year extension of its partnership with the Vancouver Canucks that will see it maintain exclusive regional broadcast rights to Canucks games and related content across multiple platforms.
The new deal builds upon the long-standing relationship between the two, which began in 1998 with the launch of Sportsnet, and will continue through the 2022-2023 NHL season.
Starting with the 2013-2014 hockey season, Sportsnet will broadcast 60 Canucks games per season on TV and on Sportsnet 960 The FAN, as well as stream games online through the Canucks website and Sportsnet.ca. The agreement also includes rights to mobile content, and Sportsnet will continue producing Canucks This Week, a 30-minute weekly TV show offering in-depth coverage of the team throughout the hockey season.
"It's been one of our strongest partnerships, so it was important to renew. It gives us huge strength in Western Canada and is an audience and brand driver in B.C.," Scott Moore, president, broadcast, Rogers Media, tells MiC of the decision to extend the partnership.
He adds that while there are currently no plans to produce additional Canucks-related programming at this time, viewers can expect Sportsnet more in the future.
"What we've found to be very successful with all of our other major properties is to have good shoulder programming that builds on the brand association. My expectation is that we'll continue to produce more Canucks branded programming," he says.