Best Western shows off its caring side
The hotel chain is rebranding itself with its new "Stay with people who care" tagline and a campaign that highlights its independently owned and operated hotels.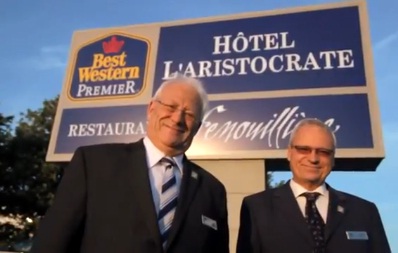 Best Western is showing consumers it cares with a rebranding campaign that highlights the fact that it's a member association of independently owned and operated hotels, and offers a behind-the-scenes look at some of its hotels.
The North American-wide "Stay with people who care" campaign, which targets adults aged 30 to 54, features a Canadian media buy by Initiative's Toronto office and creative by New York-based Gotham. The campaign relies heavily on TV spots across specialty channels like CBC News Network, TSN and Space as well as digital ads on Tripadvisor.ca and Theweathernetwork.com.
The campaign also features a microsite, with three-minute documentaries that showcase its hotel owners, and will see the brand replace its "The world's biggest hotel family" tagline with the new "Stay with people who care" slogan.
Neil Hornsby, director of marketing, Best Western Canada, tells MiC the campaign's focus on the people who run Best Western hotels is meant to highlight the brand's point of difference from other hotels that are franchise organizations. He says that this is a change of pace from the brand's usual focus on its products, such as the different styles of hotel it offers to customers.
Hornsby says the campaign will run for as long as it's effective.