Rogers searching for new CEO
The media group, which has released its Q4 results, has embarked on a international search for a new leader since current CEO Nadir Mohamed announced he will retire in 2014.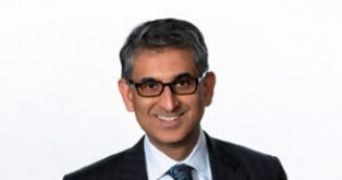 Rogers Communications CEO Nadir Mohamed is retiring and leaving the media giant in January 2014, after replacing company founder Ted Rogers at the top in 2009.
Edward Rogers, deputy chairman of the company and his sister Melinda Rogers will not put their names forward as possible replacements for Mohamed as an international executive search begins.
News of a management transition at Rogers comes as the company reported net income up 30% to $455 million during the three months to December 31, 2012, on overall revenue up 3% to $3.26 billion.
Broken out, wireless network revenue was up 4% to $1.92 billion, cable revenue grew 2% to $852 million, and media revenue was up 1% to $434 million on business growth from sport properties.
Subscription revenue rose 17%, mainly from the Sportsnet franchise customer base.
Those increases were offset by a "continued soft advertising market," that led to "ongoing volatility" in advertising revenue.
From Playback Daily