Consumer confidence feeling winter blahs: study
The latest TNS survey shows that Canadians are feeling uneasy about the economy and less willing to make big ticket purchases.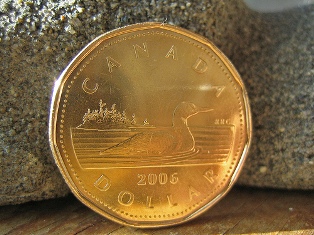 Shrinking Canadian employment and housing markets, and a Canadian dollar that is losing value has consumers feeling less comfortable with the state of the economy and their personal finances in February, according to the latest Consumer Confidence Index from Taylor Nelson Sofres (TNS).
Consumer confidence dipped 3.6 points to 95.5 between February and January, its lowest point since August, 2012, according to the study, which uses a base score of 100, with scores below signalling that consumers feel less confident than usual, and scores above suggesting they feel more confident.
"Canadians are feeling the effects of a number of adverse economic developments coming together at the same time. With fewer Canadians working, fewer buying or selling houses, and more holding off on incurring debt to make major purchases, it's conspiring for quite the gloomy outlook," said Norman Baillie-David, SVP, TNS Canada in a release.
Meanwhile, the present situation index, which measures how Canadians feel about the economy right now, saw an even sharper drop, plunging 5.9 points to 93.9.
Despite this, the report suggests that Canadians are still cautiously hopeful for the future. The expectations index, which examines consumers' outlooks for the economy over the next six months, remained virtually unchanged at 101.8.
According to the survey, however, consumers aren't interested in making big purchases. The buy index, which measures how confident consumers feel about buying big ticket items such as cars, dropped to its lowest point since October 2010, falling to 91.5 from 95.1.
"With employment down, the housing market down, and lingering concerns over debt levels, Canadians this month have decided they'll put their wallets away, which unfortunately has the potential to make the situation worse," said Baillie-David. The latest numbers are in sharp contrast with January's study, which saw increases in consumer confidence across all categories.
The Consumer Confidence Index was conducted using a sample of 1,015 Canadians collected between Feb. 11 and 14 using TNS's bi-weekly telephone omnibus service. The margin of error is plus or minus 3.1 percentage points.