CMDC Conference to open with Facebook dinner
Paul Adams will talk at the VIP event, which is centred on the theme of "The Consumer Context."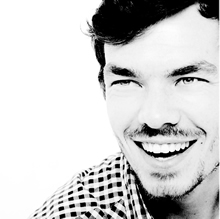 The Canadian Media Directors' Council will open its annual conference on April 22 with a VIP dinner featuring a talk from Facebook global head of brand design Paul Adams.
Speaking to the audience about how agencies and marketers can build successful experiences on the internet and social media, Adams' talk leads into the CMDC's conference theme of "The Consumer Context."
"As our world continues to change at a dizzying pace, there is only one constant and unchanging point of navigation, and that's the people to whom we are communicating," says Cathy Collier, CEO of OMD and chair of this year's conference. "Therefore we must continue to bear in mind 'The Consumer Context.' More than ever before, it is critical that we understand what consumers are doing, what they are thinking and ideally what they are dreaming about."
The CMDC conference happens on Tuesday April 23 at the TIFF Bell Lightbox. More information is available on the organization's website.