Fluid Visual hits the water
The company's boat-based ad platform will operate in waterways connecting Toronto, Montreal and Ottawa starting in late May.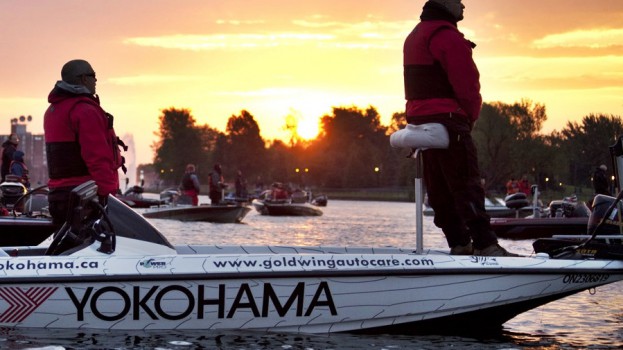 Fluid Visual is taking to the major waterways of Ontario and Quebec with the recently announced launch of a new boat-based ad platform.
The company has signed agreements with 12 boat owners, which will see their 20-foot long bass boats become "H20 mobile media watercraft," offering brands the opportunity to wrap their ads around the port and starboard sides of the boats. Fluid will also provide advertisers with onshore and offshore promotional services, including product giveaways, couponing, sampling and brand ambassador teams.
Matt Massey, CEO, Fluid Visual, tells MiC that the company launched the medium because it saw a gap in the marketplace when it came to targeting consumers on the water. He adds that the primary consumer base advertisers will reach on the waterways is males above the age of 25, making the platform is a good fit for food and beverage brands like Coca-Cola, Red Bull and CPG brands.
Massey says the new platform offers an effective opportunity for advertisers because they don't have to compete with traditional land-based OOH advertising or other ad platforms.
Companies such as Sailing Billboards and Gone Sailing Adventures are offering sail-based advertising in the Toronto Harbour area. Massey says Fluid's boat-based platform differs from competitors, because it will reach more eyeballs and operate in a wider region, including the St. Lawrence, Trent Severn and Ottawa rivers, as well as near major urban centres along Lake Ontario and Lake Erie.
The boats will take to the waters from late May to late September.