TMN GO launches multi-platform campaign
The kick-off campaign for the digital service is aimed at retaining existing customers.
Astral has launched the video streaming service TMN GO with a six-week multi-platform campaign aimed at reaching and retaining the channel's existing consumers.
The service, which is available to existing Bell and Cogeco customers who subscribe to The Movie Network is currently available through Apple products or on PC, with Android and Xbox versions launching later this year, Peter Furnish, VP, marketing, Astral Television Networks, tells MiC. He adds Rogers customers will also have access to the service later this year.
TMN GO is launching with an OOH and radio campaign, with media and creative done in-house that will live on Astral OOH and radio properties in Ontario and Quebec.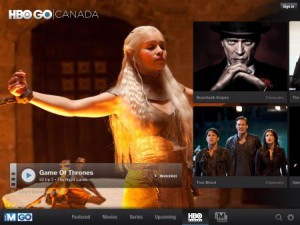 "The app is essentially meant as a retention mechanism," he says. "We know that viewership habits are changing amongst our subscriber base and the whole population so this gives them another way to use the service. But [we're] also trying to reach the younger demographic who might not have our service and are used to watching video on a computer or iPad because that is typically the first device they are getting before they get a TV or home entertainment system."
The TMN GO app is not available to non-subscribers of TMN, and Furnish says there are no current plans to make it available to that audience for a digital-only subscription due to the high cost of TMN and HBO Canada programming.