Competition Bureau approves new Bell/Astral deal
Corus will acquire TV and radio properties from Bell if the deal with Astral clears the CRTC, and has entered into one with Shaw Media to takeover the remaining share in ABC Spark and offload its interest in Food Network Canada.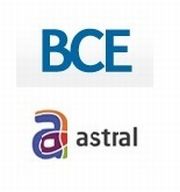 BCE has released details around its new bid to purchase Astral Media, after its first bid was turned down by the CRTC last fall. The new deal has been approved by the Competition Bureau, but still needs CRTC approval.
The new bid proposes Corus Entertainment will take over Astral Media's share of six of its joint TV ventures: the Cartoon Network, the bilingual Teletoon/ Télétoon service, Teletoon Retro, Télétoon Rétro, Historia and Séries+. Corus would also acquire two of Astral Media's radio stations, CKQB-FM and CJOT-FM in Ottawa in the proposed deal. The deal with Corus Entertainment is worth $400.6 million, according to a company release.
In a separate deal, Corus Entertainment is acquiring the remaining 49% share it has in ABC Spark from Shaw Media and selling its 20% interest in the Food Network to the company. Overall, the deals announced Monday afternoon from Corus are worth a combined $494 million.
Corus execs said in an analyst and investor call on Tuesday morning that the proposed deal gives Corus Entertainment a larger footprint and the scale to compete in Québec and French-language specialty market.
According to Corus, the combined acquisition of the services would capture 8% of French-language television viewing share, and result in ownership of three of the most-watched French-language channels, particularly among women, in that market.
Corus said that Series+, which features scripted comedy and drama programming, and Historia, which features informative and entertainment programming, have a combined revenue of approximately $51 million, with each channel available to 2.1 million subscribers.
The company noted that Series+ would benefit from Corus' expertise in the women's vertical and Télétoon would expand its presence in the young adult sales vertical, while full ownership of ABC Spark is a growth opportunity for Corus.
As part of its deal to purchase Astral Media, Bell Media would also sell Family, Disney XD and the French-language Disney Junior, Musimax and MusiquePlus services through an auction process that is currently underway.
Bell is also divesting of eight additional English-language radio stations in addition to the two Corus has agreed to buy. It is currently in the processing of auctioning off Astral Media stations Vancouver's CHHR and CKZZ, CFQX , CHIQ in Winnipeg and CHBM in Toronto as well as Bell Media FM stations CKCE in Calgary, CHIQ in Winnipeg and CFXJ in Toronto and the Astral AM station CISL in Vancouver.
Astral and Bell Media say the companies are listening to fans who disagreed with the proposal to convert TSN Radio 690 into an English-language sports station in order to meet CRTC rules. To that end, Bell has filed a separate application with the CRTC to request an exception from application of the common ownership policy to allow the continued operation of TSN Radio 690 by Bell Media as an English-language sports station.
First announced in March 2012, the original proposed deal for Bell Media to acquire Astral Media was worth $3.38 billion. It was  rejected by the CRTC because, as regulator head Jean Pierre Blais said at the time, "At the end of the day, BCE demonstrated clearly that the proposed transaction was good for BCE, but we were not persuaded that it was in the best interest of Canadians."
Because of the need for regulatory approvals, the outside date for the transaction has been extended to June 1, 2013 with both Astral and Bell Media having the right to extend that  further to July 31, 2013.
With files from  Danielle Ng-See-Quan