Polar Mobile CEO talks industry challenges
At DX3, Polar Mobile's Kunal Gupta told the audience that brands have 12 to 18 months to begin designing mobile-specific experiences, or they risk losing consumers.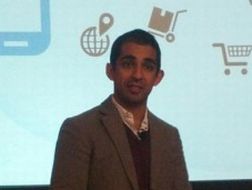 It has been the "year of mobile" each year in recent memory, yet even with the growth in mobile penetration and the time spent on the medium, Kunal Gupta, CEO, Polar Mobile, said during day one of DX3 that advertisers have yet to put the ad dollars where the eyes are going.
But while he refrained from repeating the oft-said phrase, Gupta made it clear that the time has come for advertisers and brands to move more deeply into the mobile waters. In particular, he said, advertisers must come to understand the differences between online and mobile platforms, and begin to create positive mobile-specific experiences for consumers within the next 12 to 18 months, or risk losing their customers.
Gupta argued, however, that before advertisers dive head first into mobile, they will have to overcome two key challenges. First, they will need to experiment with the platform to carve out clear paths to solid ROIs. Second, they must develop mobile-specific analytics, as opposed to trying to fit mobile into the online model.
Looking forward, Gupta projected that advertisers will begin to adapt to mobile more readily as time spent on the platform continues to increase. He added that advertisers will also become more open about sharing their data, allowing the industry to better gauge how best to engage consumers through mobile.
The DX3 conference continues today at the Metro Toronto Convention Centre.