Sportsnet unveils redesigned website
The Rogers Media brand's new site uses responsive design, with the relaunch sponsored by BlackBerry.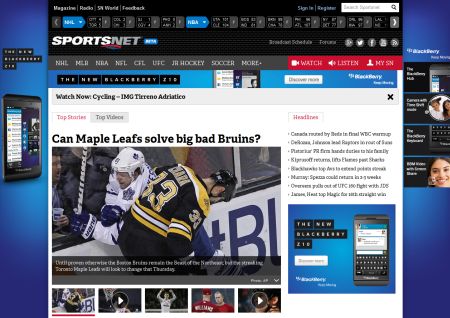 Sportsnet has relaunched its website using responsive design, so it can be used across devices.
The relaunch will also see the introduction of MySN, a website tool that allows visitors to create an account and customize the content they want to see in order to follow certain teams and players.
Kicking off with a relaunch sponsorship by BlackBerry, the site has also added a new advertising opportunity, with full-page interstitial ads available across all platforms, according to Pary Bell, VP and general manager of Rogers Digital Media.
According to comScore numbers, Sportsnet had 881,000 unique visitors in January.