City and WestJet team up for Disney contest
The expanded partnership will see Breakfast Television and Cityline broadcast live from Walt Disney World and bring a plane full of fans to Orlando with WestJet.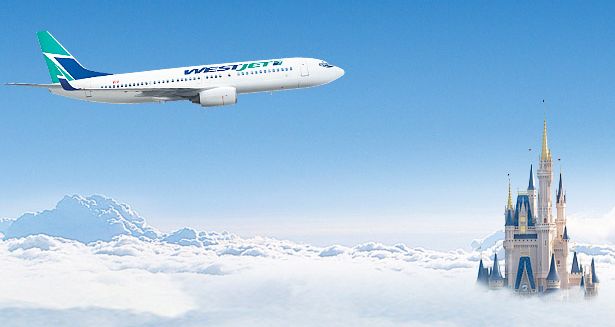 City and WestJet have partnered with Walt Disney World Resort in Florida to broadcast live episodes of Breakfast Television and Cityline from Orlando in April.
The promotion also includes fans of the morning shows, with WestJet flying over 100 viewers down to Walt Disney World Resort from April 19 to 24, Jordan Schwartz, VP, in-house productions, Rogers Media, tells MiC.
Breakfast Television Toronto and Cityline will broadcast full shows from Orlando, with integrations like Cityline's design expert Brian Gluckstein taking viewers through the design of the Walt Disney World Resort hotels.
Both shows in the promotion target adults 25 to 54, says Schwartz, with Cityline skewing more female. He adds this is the first time the Rogers Media brands have flown fans down to be part of a live taping event.
Viewers entering the contest will need to watch Breakfast Television and Cityline to see tasks they need to complete. The details will change each week, with the contest closing on April 5. Breakfast Television Toronto will broadcast live from Orlando on April 22 to 23 and Cityline will be in Florida on April 23. Other personalities from Breakfast Television across the country, including Jody Vance from Vancouver, Drew Kozub from Winnipeg, Carla Turner from Edmonton and Jill Belland from Calgary will also be hosting Live Eye segments from the theme park.