Second-screen strategies change workflow, extend IP life: CMF report
The new second-screen report, released at Prime Time, discusses how audiences can be engaged longer and deeper online, which can lead to monetization opportunities.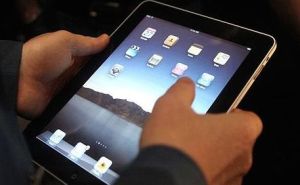 The Canada Media Fund on Thursday at Prime Time released its latest report, The Second Screen and Television – Benefits and Impacts.
The report, prepared by Evolumedia Group, co-published with the CMF and funded by the Société de développement des entreprises culturelles (SODEC), looks at the benefits of second-screen strategies for TV programs.
Specifically, the report finds that in employing a second-screen strategy, content creators must make adjustments in their production workflow, engage partners early, and must also understand the potential benefits that can result from various levels of audience engagement.
The impacts are being felt in programming content, funding, tech choices and program operation cycle – second-screen strategies often come before the broadcast and survive after the last episodes.
What we already know
The report states that second-screen initiatives are a response to changing consumer behaviour. Successful second-screen strategies keep viewers interested in content on multiple screens, expand audience engagement, foster loyalty and provide broadcasters and creators with data related to audience activity and interaction. Second-screen strategies also create new business opportunities for advertisers and brand engagement.
In the case of the audience, second-screen strategies can lead to various levels of audience engagement, including discovery, loyalty and monetization.
Discovery is seeded from a potential interaction on a social media network like Twitter, while loyalty stems from occasional or regular engagement with a property before, during and after its broadcast through community-building initiatives, games, loyalty programs, live tweeting and so on.
Monetization is a possible result from super-fan engagement, and can happen through advertising and e-commerce, or opportunities for engaged viewers to, for example, purchase items related to the property via an app.
Workflow overhaul
The report explains the impact on the production workflow as, importantly, two stages must be added to the workflow: unfolding (rolling out the second-screen strategy), and maintenance and updates (stimulating different levels of audience engagement).
Content providers need to look for new partners, whether they are tech partners, advertising partners or viewers, to create and initiate second-screen strategies right at the beginning of development.
The implications of all of this, with regards to a property's content, are that broadcasters, tech partners and advertisers are all involved at its early development – not a new idea, but one not yet universally adopted.
Integrating a second-screen strategy early into the production workflow also creates new impacts on financing, in considering various tech needed for the second-screen initiative and collecting user-generated data throughout its use.
The report notes that there's also now another layer of tech for content creators to consider, in understanding the best and most appropriate platforms on which to deploy the strategies, acquiring tech licenses and innovating with functionalities.
Second-screen strategies, the report concludes, can also extend a TV show's life cycle, by being active in a show's pre-release, the duration of its original broadcast, and following the broadcast, either during the off-season or immediately following the finale.
The opportunities to connect during the original, first-run broadcast include real-time value-ad opportunities, like fan-cast interaction, audience voting and feedback, and the availability of exclusive content.
To retain the audience post-broadcast, value-add content, apps and games are ways to take advantage of long-term viewer loyalty.
From Playback Daily