Astral TVPlus heats up its summer sked
The media co is offering advertisers traditional 30-second spots and custom executions, as well as sponsorship opportunities around Karv l'anti-gala!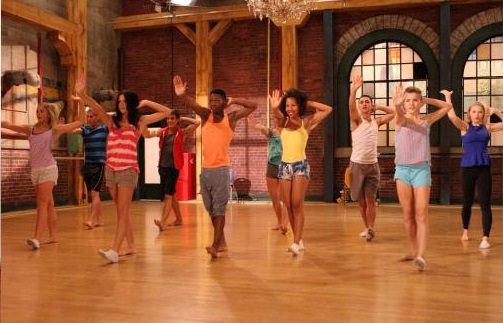 Astral TVPlus revealed the lineup of new and returning shows that will be featured on the summer schedules of its 11 French and three English specialty channels on Monday.
French channel Séries+ will have a lineup full of new American crime and drama series, including The Good Wife and Common Law, while Canal Vie will feature the new original series Un été avec Joël and the second season of the documentary series Simplement Vedette.
On Canal D, four documentary series, such as Alaska: Ice Cold Killers and Doomsday Preppers, will make their debuts, while Canadian series The Beat returns for a second season.  Historia, meanwhile, will invite reality series American Pickers, Treasure Traders and Counting Cars to its lineup.
Ztélé's summer schedule will feature action and sci-fi with the return of Canadian series XII: The Series and Lost Girl, as well as new episodes of original shows Les Nerdz and Job de bras. On MusiquePlus, original series Le monde de Christo returns for a second season, along with new episodes of Top Musique and Buzz. Additionally, MusiMax is welcoming reality series Toddlers and Tiaras and The Bachelor Canada to its summer lineup.
VrakTV will see Mr. Young make its debut alongside new episodes of The Secret Circle and iCarly, and the 10th annual Karv, l'anti-gala! (a youth-targeted award show). Télétoon will premiere the original series Camp Marécage and new episodes of Mudpit and The Avengers, while Télétoon la Nuit will feature new episodes of Family Guy and South Park, and Télétoon Retro will add Lucky Luke to its schedule.
On the English side, Family Channel's lineup will feature new episodes of Canadian series The Next Step, as well as Good Luck Charlie, while Disney Junior airs new episodes of Sofia the First and welcomes new series Henry Hugglemonster. Meanwhile, Disney XD's Crash and Bernstein and Lab Rats will both return with new episodes airing throughout the summer.
Lyne Nault, senior director, national sales, tells MiC that Astral TVPlus' specialty channels offer advertisers traditional 30-second spots targeted at children, youth and adults. She adds that Astral's internal creative team can also create custom TV and digital executions for brands.
She says Astral is currently looking for sponsors for Karv l'anti-gala!, which airs on VrakTV Aug. 22 to 24.
Pictured: Family Channel's The Next Step.