The Source revamps
The electronics co has launched a new multi-platform campaign addressing misconceptions about the brand.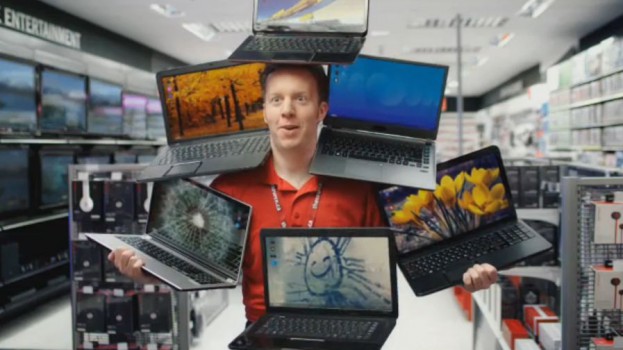 The Source is targeting misconceptions that the electronics co primarily sells accessories with a new campaign aimed at showcasing its fleet of products.
Working with the tagline "On the go," the campaign, featuring media by PHD and creative from Juniper Park, will be in market from now until the end of April.
Ron Craig, who joined The Source as VP marketing last June, tells MiC the campaign is aimed at continuing to spread awareness of the brand, which was low despite the company's over 700 locations across the country. Prior to the last half of 2012 the brand hadn't been much of a mass advertiser. Craig said it added TV spots and beefed up its digital offerings to spread the word on the electronics co as quickly as possible.
With TV running in the GTA, a national radio buy in major markets, sponsorship of Cineplex's Gear Guide and digital ads, the campaign is aiming to reach a mass audience, skewing a bit younger and more female than its typical late-30s target.
Craig says The Source continues to expand (it plans to open 20 new stores in 2013) while others in the market, like Future Shop and Best Buy are suffering losses because consumers enjoy the small box format.