Toronto Blue Jays kick off season opener campaign
The "#Lovethisteam" campaign relies heavily on OOH that ties to social media, and focuses on the team's relationship with the fans.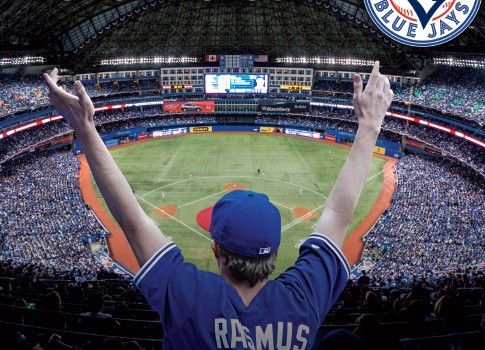 With the MLB regular season fast approaching, the Toronto Blue Jays have kicked off a new campaign that builds on the hype created by some of the team's notable off-season trades.
With media by OMD and creative executed in-house, the "#Lovethisteam" campaign targets adults aged 18 to 34, and relies heavily on OOH in the downtown core, in subway stations and in restobars.
It also features TV spots airing across Rogers Media properties, including Sportsnet, BBC, MSNBC and the Golf Channel, print ads in the Toronto Star, Metro, and tonight, radio spots on the FAN 590 and 680 News, and digital search advertising on Google.
The hashtag #Lovethisteam is being incorporated in all of the traditional media elements of the campaign to unify them with team's social media strategy. On Facebook and Twitter, all content, including images, videos, new TV commercials and player posts will feature the hashtag, while posters around the city will encourage fans to spread the message themselves by snapping their pictures in front of them and sharing them online. Additionally, the team is using the hashtag to collect fan tweets for some of its TV spots.
Anthony Partipilo, VP marketing and merchandising, Toronto Blue Jays, tells MiC the campaign differs from the Blue Jays' previous season opening campaigns, such as last year's "We're ready…are you?" campaign, because it focuses on the whole team and its relationship with the fans, as opposed to promoting some of the team's key players.
The current phase of the "#Lovethisteam" campaign runs until the season opener on April 2. It will be followed by a campaign that focuses on promoting specific games, but maintains the "#Lovethisteam" theme.