CBC Music launches festival
Kicking off with Live Nation, the CBCMusic.ca Festival will be headlined by Sam Roberts Band and take place on May 25 in Toronto.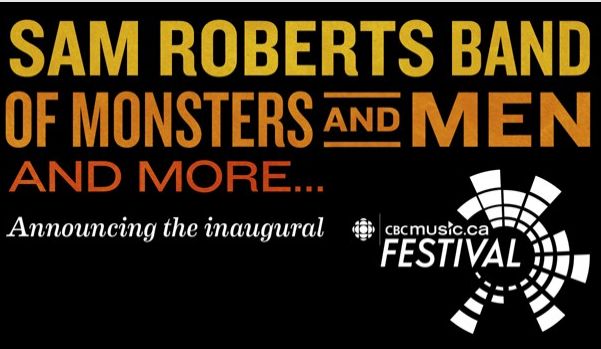 CBC Music has announced the launch of the CBCMusic.ca Festival, happening May 25 at Echo Beach in partnership with Live Nation in Toronto.
Headlined by Sam Roberts Band and Of Monsters and Men, the day-long event will also feature a live taping of CBC Radio's The Debaters and appearances from CBC hosts including Q's Jian Ghomeshi. A listing of additional talent is available here, with more details being released closer to the event date.
Targeting an audience of adults aged 18 to 49, the festival has sponsorship opportunities available both online, at the event and on TV later this fall, when the CBC will be airing 30-minute backstage pass-style programming from the day's events, Gaye McDonald, director of marketing, Revenue Group at CBC, tells MiC.
"CBC Music wanted to launch the event this year," she says. "The platform has been really successful and it's an expression of what CBC Music means to people, it's all about accessibility."