Tubetime aims to make social TV discovery easier
The Montreal-based company says it is open to working with program makers and broadcasters to integrate branded engagements as part of its new all-in-one TV app.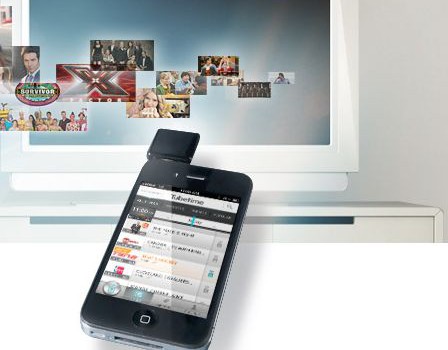 Tubetime, a Montreal-based start-up company that has just launched a novel social-TV app for mobile devices, is seeking content-makers and broadcasters for whom it can develop branded social-media executions that can be integrated into the app.
The app, also called Tubetime, was unveiled on Tuesday.
As part of the rollout of the app, which is available now at the App Store and shortly for the Android, Tubetime said it is open to working with program producers, sponsors and networks "to create customized social-media interactivity in real-time," available directly to program audiences.
As an example, company spokesperson Erick Lamarche said Tubetime could create a contest or in-app purchase mechanism related to a TV program. It would then also appear as a featured element on the app in the "Offers" section.
"The other component is that we can push advertising based on what the viewer is watching on the app. We can send something while they are watching a particular program," he says.
The app itself is touted as being a social-TV multi-tool that unifies all aspects of TV viewing and social media into one interface. It can even perform as a TV's universal remote, with the purchase of an optional connector available for $9.99 from Tubetime.com.
It features an interactive program guide that allows viewers to use customizable search tools and aids (such as favourites, reminders, integrated hashtags), category filters and other settings to see what shows are popular with other Tubetime users or are being discussed on Twitter and Facebook.
Its tools also are said to make it easier for audiences to discover tie-in contests and games.