SXSW 2013: humanity trumps technology
From life lessons with Fred Armisen and Dave Grohl to business lessons with BuzzFeed, Critical Mass exec Matt Di Paola offers his look at the best of the fest.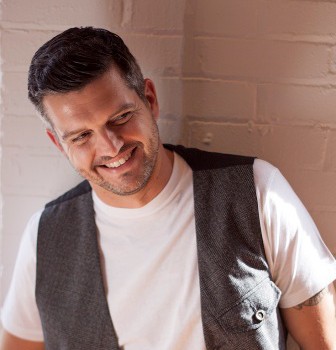 Matt Di Paola is SVP and general manager at Critical Mass. You can follow him on Twitter @mattdipaola.
This was my fourth trip to SXSW and each year it gets bigger and bigger, and bigger still. I'm also fortunate enough to have experienced the entire event – interactive, comedy, music, film and gaming. By taking in the whole festival and also leaving myself open to the unexpected, I had the opportunity to cut through the hype of the marketing clutter and get a chance to see SXSW for what it was originally conceived for – a gathering of like-minded, curious do-it-yourselfers who want to have an impact on what's next in culture.
One of the major themes I noticed this year, and maybe just because of the things I chose to attend, was the importance of humanity and empathy over technology. While there are a lot of gadgets here, there is an increasing effort to bring humanity to our experience with technology.
Now, was it cool to see some 3D MakerBot printers make some monsters at the Maker Faire in SXSW, or people walking around town with a pair of Google glasses, or to play Fruit Ninja with the new LEAP motion technology, or see an increasing number of mobile payment solutions so that I didn't have to carry money with me? Yes, all those things were awesome. But they were also fleeting.
Yes, there was a lot of talk about social, mobile and augmented reality, but if you're looking for marketing tips on what's next, this is not the blog write-up for you. Those things you can easily find with the Twitter hashtag #SXSW.
The things that stick with me, and the reason I come back year after year, is the sheer exposure to some of the world's leading minds and our generation's next leaders, who come to talk about their life experiences and what they have learned along the way.
To quote my former colleague Collin Douma from BBDO: "Today I met a billionaire astronaut, sat in a panel with LeVar Burton (Geordie Laforge from Star Trek), talked to a dude who is looking at 3D printing human tissue for prosthetics AND was involved with a stimulating conversation about the Tesla-Edison myth."
My current colleague, Shaina Boone, from Critical Mass Chicago, was so inspired by Scott Cook's Intuit session, "Innovation & Leadership in the Agile Age," that she is going to use his culture of experimentation model to drive her three-year business strategy.
What did I take away this year, and find worthwhile sharing with all of you? Well, here goes…
1) From the CEO of Evernote – Winning in the business world does not have to be a zero-sum game. Someone doesn't have to lose for someone else to win. This has always been what has separated digital cultures from traditional cultures. We all grow together. And we do that by focusing on generating new value. If we do that and we focus on excellence in everything we do, then we will make something great that people will want.
2) From BuzzFeed – Don't make things that disrupt, make things that people want to share. The Bored At Work (BAW) and Bored In Line (BIL) audience networks are larger than any paid media network that exists. And their success it not driven just by quality of the content on them but by what content is shared. The collision of the world of publishing and marketing means that our content lives in the "human web," the equivalent of a virtual Paris café – a place where we can read the news, read some philosophy, pet the cute little dog, gossip and flirt a little, and share personal stories. That's how we behave as human beings, and that's how we are engaging with branded & unbranded content.  We need to create content that has a heart, has context, is empathetic, humorous, sometimes nostalgic and sometimes for the greater good.
3) On Social TV – There are approximately 10,000 tweets per minute during an episode of shows like The Walking Dead and Pretty Little Liars, and there were 24 million during this year's Super Bowl.  TV + Twitter is happening and many Canadian clients are behind in leveraging it for connecting with their audience.
4) From Matthew May, and the Laws of subtraction – "Profit comes from what is there, but usefulness comes from what is not there."  It's far more powerful when you limit information so that you can engage the imagination of people. The infamous secret menu of In-N-Out Burger was by far my favorite case study of SXSW.
5) From Elon Musk, of PayPal, SpaceX & Tesla – Even someone as successful and inspiring as Elon Musk can have a large crowd turn on him when he unashamedly admits he spends a large portion of his time with his five children on email running his companies.
6) Fred Armisen and Dave Grohl – Both at the top of their game in their respective careers, both spoke openly and transparently on their life's work and the importance of finding your own voice and staying true to it in the things that you make.
7) Finally, and the one I will leave you with, is from @SwissMiss and her 11 rules to live by:
Invest in your life and what you love
Embrace enthusiasm
Don't complain, make things better
You have to trust and you have to empower
Always choose experiences over money
Surround yourself with like-minded people
Stay away from ego & collaborate
Ignore haters
Make time to think and breathe
If an opportunity scares you, take it
Be someone's eccentric aunt (a.k.a. be that person who is authentically themselves and can inspire a passionate sense of potential to someone in your life)
So, with that, I leave Austin inspired once again, somewhat reinvigorated and ready to bring as much of this as possible back to the office. Until next year, you can find me rambling in the usual social channels.