Quebecor posts lower Q4 earnings after management shakeup
The Quebec media giant saw net income fall due to one-time items, just days after Robert Depatie was named to replace Pierre Karl Peladeau as head of the company in May.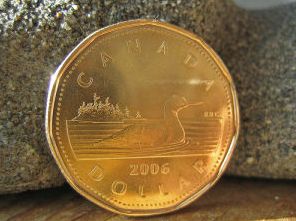 Days after naming a new boss as part of a management shakeup, Quebecor posted sharply lower fourth-quarter earnings on slightly lower overall revenue.
After Groupe Videotron president and CEO Robert Depatie was named to replace Pierre Karl Peladeau as president and CEO of the Quebec media giant on May 8, Quebecor posted net income of $9.2 million, down from $85.4 million in the fourth quarter of 2011.
The profit fall was due to unusual items like debt refinancing recognition and increases in the amortization charge and financial expenses.
Overall revenue was down 0.5% from the fourth quarter of 2011 to $1.14 billion.
Full-year revenues rose 3.5% to $4.35 billion, while net income was down $33.3 million to $167.7 million.
"Quebecor's results for the 2012 financial year reflect the reliability of the investment strategy we have been pursuing in recent years, primarily entailing capital expenditures for mobile telephony, modernizing Videotron's network, and developing attractive new products, including illico TV new generation, which was launched in 2012," said Pierre Karl Peladeau, president and CEO of Quebecor, in a statement.
From Playback Daily