Digital advertising shows steady growth: reports
Kantar Media's Jon Swallen (pictured) and comScore's Bryan Segal discuss trends in display advertising based on studies prepared for IAB Canada.
IAB Canada has released the latest in a series of reports that chart competitive online advertising trends.
Prepared by Kantar Media and comScore, the two reports offer insight on the spending patterns that emerged in 2012 in specific product categories, including financial services, automotive and CPGs.
Kantar Media's Financial Services Canada IAB Report offers an in-depth analysis of digital ad spend changes amongst financial services companies, as well as detailed breakdowns of spending trends in industry segments, such as credit cards and consumer banking.
The report shows an 18.6% overall digital ad spend increase in 2012 for financial services companies, up to $151 million from $127 million in 2011. While the lending and insurance segments led all others in terms of growth, credit card advertising continues to lead the industry in terms of overall market share at 27.4%, and saw spending rise to $45 million from $28 million.
Leading the way in online ad spending was TD Bank, which invested $19 million in the medium, a 34% increase over 2011. Rounding out the top three brands are Capital One, which increased spending 24%, and American Express, which decreased spending 21%.
Jon Swallen, SVP of research, Kantar Media, tells MiC that the growth in overall digital ad spending can be credited to the fierce competition in the financial services sector, especially in the credit card segment where organic consumer growth is limited and brands must compete for the existing market share. He adds that financial services companies are also willing to invest more aggressively in marketing, having recovered from the 2008 financial meltdown.
While he anticipates overall online ad spends will continue to grow, Swallen says it's difficult to predict how individual industry segments will change in the coming year.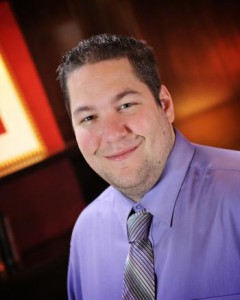 Also recently released, the comScore Digital Advertising Highlights Report focuses on trends in digital ad impressions in the automotive and CPG sectors.
In automotive, digital ad impressions jumped 19% to 19.5 billion ads served in 2012, as compared to 16.5 billion in 2011. According to the report, GM leads all brands in ads served, with Ford and Hyundai rounding out the top three.
The CPG category, however, saw only modest growth of 5% in ad impressions served, reaching 26.5 billion in 2012. Health and beauty products lead the sector, with 41% market share of the total ad impressions.
While P&G is the top brand in the category, Clearly Contacts is close behind, and was the most advertised product in 2012.
The comScore report also examined emerging trends in socially enabled display advertising (ads that lead to brands' social media pages), and found a sharp 228% increase in the number of ad impressions served in 2012, as compared to 2011.
Bryan Segal, VP, comScore (pictured above), says the overall growth in digital advertising is being driven by advertisers' increased confidence with the medium, as well as the emergence of more effective metrics to measure digital's effectiveness. He adds that socially enabled display ads are becoming more prominent as brands recognize the need to build and drive to online communities that encourage consumer sharing.
Looking ahead, Segal predicts that brands will increasingly rely on RTB for their ad buys, but will also begin to focus more on mixing display advertising with sponsorships and video to create more sophisticated digital ad strategies.