MasterCard kicks off priceless 'World' campaign
The brand is using a multi-platform initiative to promote the fact that its credit card is accepted globally.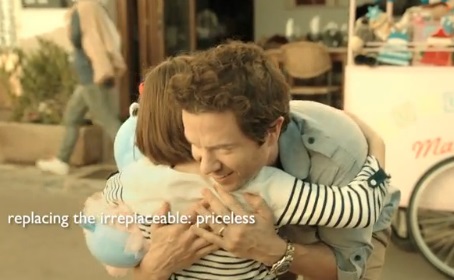 MasterCard Canada is leveraging its "Priceless" message with a new campaign that highlights how its credit card can be used to create priceless moments anywhere in the world.
With media by UM and creative by MacLaren McCann, the "World" campaign targets adults aged 25 to 54 with high household incomes. It launched Monday with a series of TV spots that will run on conventional and specialty channels, including CTV, Global and CBC.
The video creative depicts a little girl and her father. When she loses her favourite Monkey doll while on vacation, the father uses his MasterCard to buy new stuffed animals in an attempt to make his little girl happy again.
Starting in April, homepage takeovers featuring ads from the campaign will roll out on Yahoo.ca and Expedia.ca, while print ads will run in Maclean's and enRoute. Additional campaign elements include a mobile buy through Say Media, and ads on airplanes and in airports across Canada.
Rounding out the campaign, a social media contest will launch April 4, encouraging consumers to upload pictures of their purchases to Twitter with the hashtag "#mastercardhere" for a chance to win a MasterCard prepaid card.
Lilian Tomovich, head of marketing, MasterCard Canada, tells MiC that the aim of the campaign was to use the "Priceless" message to strike an emotional chord with consumers, while also leveraging the practical message that MasterCard is accepted globally.
Most of the campaign's elements will run until June 1, with the remainder running until June 21.