Zoom Media tees off with Golf Media
The companies have launched a new driving range board that will be available at golf clubs across Quebec.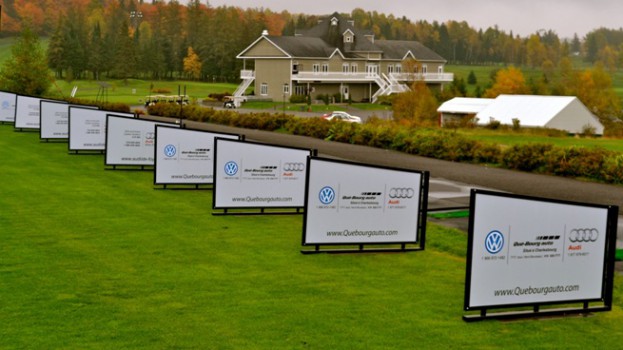 Zoom Media has partnered with Quebec-based golf advertising company Golf Media to introduce a new ad platform to its network of golf clubs across the province.
The media co is adding driving range boards to the offerings available at the more than 30 Quebec golf clubs in its network. This is on top of current opportunities, which include static and extra lit boards in changing rooms and club houses, and custom integrations such as sampling programs and branded shower curtains.
The one-sided static boards measure 46 inches by 30 inches, and will be available from spring to fall at outdoor driving ranges, and year-round at indoor driving ranges.
Elaine Tremblay, director, sales and media integration, Zoom Media, tells MiC that the new platform was a natural complement to Zoom Media's existing golf club ad offerings. She adds that the driving range unit offers advertisers the advantage of longer visibility, due to the time it takes the average consumer to finish a round at the driving range.
Tremblay says that Zoom Media's array of ad offerings at golf clubs and driving ranges is best suited for targeting adults aged 25 to 54 with a high household income. She points to auto and car dealership brands, as well as alcohol brands as good matches for the new ad unit.
According to Tremblay, Zoom Media may expand the driving range board to its national network of golf clubs if the initial launch in Quebec is successful.