Global adds tap-through tech to its apps
Paul Burns tells MiC about the new call-to-action layer and how he hopes the tech will enhance the media co's video offerings across all screens.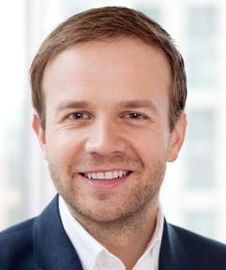 Global has announced the addition of tap-through technology to its Global TV video app for iPad and iPhone.
The new layer will give advertisers the option of adding call-to-action opportunities to their spots on the app, such as signing up for a test drive on a car spot or checking a price on a vacation in a travel commercial.
In addition, the new tap-through tech will also provide clients with click-through metrics.
Paul Burns, VP, digital media, Shaw Media, tells MiC that while the launch of the tap-through tech on its iPad and iPhone app is great, he is more excited about the possibilities for the technology across multiple screens.
"When that emotional response is achieved, that is a moment when the audience is perhaps the most receptive of a call to action," he says. "It could give the opportunity to actually buy a product when you see it on a screen. That is where we see the evolution of this product going, driving heightened purchase intent for the audience. And I think we are going to get there very quickly."
Burns says demand for the tap-through technology has exceeded launch expectations, with requests currently outpacing available inventory.
"We are big believers that our future isn't necessarily mobile, the future is multi-screen," he says. "We are living in a world where most of the TV experience will be delivered through IP in the next five years. I think this introduction is a great advance for digital but we want to be able to build this level of interactivity and data into the TV experience."